Catbird Selected to CRN Virtualization 100 List
Annual List Recognizes the Most Innovative and Forward-Thinking Vendors in the Virtualization Space
(May 21, 2012)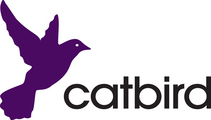 SCOTTS VALLEY, CA -- (Marketwire) -- 05/21/12 -- Catbird®, the pioneer in security and compliance for virtual, cloud and physical networks, today announced it has been recognized in CRN's 2012 Virtualization 100 list. Featuring the top 100 vendors in the virtualization space, the Virtualization 100 is an annual list published by UBM Channel's CRN that helps Solution Providers identify and evaluate virtualization products and programs. CRN lists are considered the de facto resource Solution Providers use to make strategic technology decisions and support their business.
Companies on the 2012 Virtualization 100 list were selected by CRN editors based on their innovative and forward-thinking approach to selling products and services through the IT Channel. Vendors on the list were selected based on their ability to help VARs transform themselves into true service providers that help organizations take advantage of the ease, flexibility, scalability, elasticity and cost savings that virtualization has to offer.
"With all the noise in the marketplace, it can sometimes be challenging for Solution Providers to determine which virtualization company would be the best to partner with," said Kelley Damore, Vice President, Editorial Director, UBM Channel. "That's why we developed our annual Virtualization 100 list, to highlight and outline the top 100 technology vendors in the space that power, support and evangelize the benefits of virtualization across all parts of the IT infrastructure. We congratulate each member or the Virtualization 100 for making this year's list."
Catbird's award-winning vSecurity® is the industry's first Virtualization Threat Management (VTM™) protection for hypervisors -- an "easy button" for automating comprehensive security and compliance controls within virtualized data centers. Fully leveraging virtualization's architectural elegance, Catbird vSecurity offers the broadest set of security controls for the hypervisor and the virtual network infrastructure, bringing cost-effective and reliable security protection to virtual systems of all sizes. Catbird's vSecurity integrates multi-function security directly into the hypervisor for one-click automation of firewall, IPS/IDS, inventory, configuration and change management, as well as access control and auditing in other key operational, security and compliance areas. Catbird's compliance monitoring and enforcement allows its customers to meet the most rigorous standards, including PCI (DSS 2.0), HIPAA (SP 800-66), and FISMA (SP 800-53), in a virtual environment.
"We are honored to be recognized again by CRN. It definitely acknowledges our dedication to making security in virtualized environments easier, and more reliable, than traditional alternatives," said Tamar Newberger, Catbird VP of Marketing. "The Catbird protection for mission critical and sensitive virtualized environments in both the public and private sector continues to lead the industry, and we are very proud to be on this year's list."
To download a free evaluation version of vSecurity, go to http://www.catbird.com/demo. To learn more about Catbird's Virtualization Threat Management system, visit http://www.catbird.com. Follow Catbird on Twitter at @CatbirdSecurity, or Facebook at http://www.facebook.com/catbirdsecurevirtualization.
The 2012 Virtualization list will be featured on CRN.com and in the May 2012 issue of CRN.
About Catbird
Catbird is the industry leader in comprehensive security and compliance for virtualized, cloud and physical environments, and a winner of four Best of Show Finalist Awards at VMworld 2010, 2009 and 2008, and SC Magazine's "Innovator of the Year 2011" for virtualization security. Via Catbird vSecurity and the "Catbird" virtual appliance, Catbird is the only company delivering best-practice security for Hypervisor, Guest VMs and Policy/Regulatory Security Compliance. As companies migrate mainstream servers and desktops to virtual environments, uncertainty over security and compliance can impact deployment plans. Catbird's protection eliminates these worries and keeps virtualization plans on track. Founded in 2000 by Internet pioneer Ron Lachman, the company's innovative technology protects tens of thousands of customer systems and networks who rely on Catbird and its partners to protect their valuable IT assets from external and internal threats. The private company is based in Silicon Valley.
About UBM Channel: (www.ubmchannel.com)
UBM Channel is the premier provider of IT channel-focused events, media, research, consulting, and sales and marketing services. With over 30 years of experience and engagement, UBM Channel has the unmatched channel expertise to execute integrated solutions for technology executives managing partner recruitment, enablement and go-to-market strategy in order to accelerate technology sales. UBM Channel is a UBM company. To learn more about UBM Channel, visit us at www.ubmchannel.com.
UBM plc (www.ubm.com)
UBM plc is a leading global business media company. We inform markets and bring the world's buyers and sellers together at events, online, in print and provide them with the information they need to do business successfully. We focus on serving professional commercial communities, from doctors to game developers, from journalists to jewelry traders, from farmers to pharmacists around the world. Our 6,000 staff in more than 30 countries is organized into specialist teams that serve these communities, helping them to do business and their markets to work effectively and efficiently. For more information, go to www.ubm.com
Add to Digg Bookmark with del.icio.us Add to Newsvine
Contacts
Scott Regan
UBM Channel
508 416 1186
Email Contact

Tony Keller
SS│PR
847-415-9329
Email Contact


Copyright @ Marketwire
Page: 1
Related Keywords:
Virtualization Security, Virtual Firewall, Virtualization Compliance, VDI Compliance , Sales, Marketing, Sales & Marketing, Security, Internet, Business Issues, Threats, Security, Management, Sales, Sales, Game Development, Business Media, Marketing/Distribution, Management, Marketing, Management, Internet/Web, Business, Internet, Marketing, Standards/Initiatives, Marketwire, , Marketing Services, Internet Technology, Business, Internet, Other,
---