Cash Cycle Solutions Partners With Zumbox to Address Customer Pain Points Associated With Paperless Document Delivery
Alliance Enables Cash Cycle Solutions' Clients to Enhance Customer Communications and Cut Costs via Digital Postal Mail
(November 07, 2011)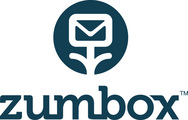 CHARLOTTE, NC and LOS ANGELES, CA -- (Marketwire) -- 11/07/11 -- Cash Cycle Solutions, Inc. (CCS), a presentment and payment solutions provider, has partnered with digital postal mail provider Zumbox to provide customers with a secure, digital way to access bills, statements and other important mail sent to them by CCS' clients, online. Pre-integrated with CCS' existing technology to enable simple adoption, Zumbox complements and extends existing electronic presentment solutions, offering a convenient and centralized platform for people to receive digital mail in whichever manner they chose.
CCS provides multi-channel business document communications for over 300 North American businesses in the utility, telecommunications, government, education, healthcare and financial services industries. CCS clients can now authorize Zumbox as a communications channel and immediately offer their customers a better way to receive, interact with and manage their mail while also saving on costs associated with the physical delivery of mail.
"Our goal is to provide innovative solutions to save clients money and improve their relationships with customers," said Chris Whitfield, president and CEO, CCS. "Zumbox is a perfect fit because it directly addresses a customer desire, which creates revolutionary opportunities for organizations to cut costs and streamline business processes."
After 10 years of industry effort to promote paperless alternatives, national adoption has stalled at 15-20 percent(1)(2), despite over 80 percent(3) of customers transacting regularly online. Independent research highlights that above all, customers value convenience, control and simplicity; the self-service model requires too much effort on the part of the customer.
CCS' partnership with Zumbox enables CCS clients to provide customers with convenient, centralized access to digital postal mail, eliminating the roadblocks that have traditionally hindered paperless adoption. Field tests in Minneapolis and St. Paul reveal that customers using Zumbox request paperless options at nearly twice the national average after the first billing cycle and 46.5% go paperless by the second billing cycle.
"CCS understands that everyone is a customer first, and that Zumbox solves a very specific customer desire -- the ability to access and manage their mail simply and conveniently," said John Payne, CEO, Zumbox. "Our partnership empowers CCS' business clients to simply 'turn on' Zumbox and instantly communicate more efficiently with customers. At the same time, CCS' clients cut costs and increase customer support -- the cornerstones of any good business model."
Digital postal mail is an exact copy of paper mail created from a diversion of the print stream before it reaches a large mailing system. Zumbox archives and presents mail to customers in a secure, central online environment, instead of on paper. Zumbox has created a digital mailbox for every street address in the US, connecting large transactional, financial and government mailers to customer households for the protected, on-time delivery of postal mail online. Zumbox also lets customers archive important household mail forever for free. Digital postal mail eliminates the need for mailboxes, file drawers and bankers boxes with a central, secure digital repository for mail and documents based upon household residence address.
About Cash Cycle Solutions
CCS is a leading provider of presentment and payment solutions based in Charlotte, North Carolina with roots in the processing and delivery of time-sensitive transactional documents. For the last decade, CCS has enhanced its basic offerings with a suite of digital solutions. With its 2010 acquisition of Sea-Net Holdings, Inc., a document communications company based in San Diego, CA, CCS created an organization with a true national presence and a comprehensive suite of transaction processing solutions in print/mail and electronic presentment and payments. Today, the company serves hundreds of customers coast to coast from its production facilities in Charlotte and San Diego.
About Zumbox
Zumbox is the world's first digital postal system. It connects large transactional, financial and government mailers to consumer households for the delivery and storage of digital postal mail via the Internet. Digital postal mail is an exact facsimile of paper mail created from a redirection of the print stream originally intended for large mailing systems. Zumbox is available through 3i Infotech, Computershare, DST Output, KUBRA, Ricoh Production Print Solutions and others as well as on a direct basis to the largest mailers in the country. For every U.S. street address, there is a corresponding Zumbox -- a digital mailbox -- enabling mail and other content to be sent as digital files and received online. Zumbox represents a more cost-effective, convenient and environmentally responsible way to deliver postal mail. As a closed system of known, verified mailers and recipients, Zumbox provides bank-level security and complies with PCI, HIPAA and BITS security standards. For more information, visit http://www.zumbox.com.
(1) The Emergence of Secure Digital Mail Services, Infotrends, March 2011, "InfoTrends' research shows that less than 15% of bills and statements are sent exclusively through electronic means in North America."
(2) Multi-Channel Delivery Market Study 2nd Edition, Madison Advisers, 2011, "We estimate the average, overall print suppression rate for most companies remains below 20%."
(3) Compete, 2010, "83 percent of consumers are shopping online at least weekly."
Media Contacts
Samantha Starling
Senior Marketing Coordinator
CCS
Email Contact
704.926.6267

Joergen Aaboe
Sr. Director of Marketing
Zumbox
Email Contact
818.707.7416

Lauren Grassetti
LEWIS PR for Zumbox
Email Contact
619.677.2700


Copyright @ Marketwire
Page: 1
Related Keywords:
Zumbox, USA,Marketwire, Inc., ,Financial,Internet Technology,Business,Internet,Other,
---