Cascadia Investments, Inc. Launches Website With iPad-Compatible Gaming Apps
(July 20, 2010)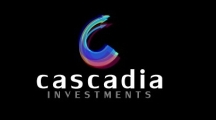 TACOMA, WA -- (Marketwire) -- 07/20/10 -- Cascadia Investments, Inc. (PINKSHEETS: CDIV) announced today the launch of its new website, http://cascadiainteractive.com, where customers can purchase its full array of iPad-compatible gaming apps which the company has been developing and adapting for iPad use over the last few months. Cascadia's investors have been awaiting reports on the progress of its efforts to become a fully reporting company. Now that these gaming apps are fully developed and being marketed, Cascadia's management will turn its efforts to interviewing law firms, accounting firms, and other professionals to assist it with its plans to become a fully reporting company.
President and C.E.O., Nazir Maherali, stated, "Some investors have disagreed with the company's focus on product development and marketing, instead requesting that more effort be directed at the requirements for becoming a fully reporting company. However, with the release of the iPad, it made more sense for us to forge ahead with the development of our gaming apps. Now that we have completed that task, we can turn our attention to other matters."
Mr. Maherali continued, "Cascadia will be weighing the pros and cons of becoming fully reporting over the coming weeks and we will inform our shareholders as soon as a decision is reached. We are very pleased with our progress so far this year. We believe the app market will the biggest tech development in years. Our company is on the forefront of providing apps for mobile devices."
All the company's gaming apps are now available for the iPad, iPhone, and iPod, and the company is actively marketing its new products.
Cascadia Investments, Inc. (PINKSHEETS: CDIV) is a publicly traded company operating in the Pacific Northwest that focuses on developing and/or acquiring cutting-edge Internet businesses. The company's principal objective is to create equity and long-term earnings for its shareholders through the acquisition and development of its social media, gaming, and other web-based applications.
Safe Harbor Statement under the Private Securities Litigation Reform Act of 1995: Except for historical information, the forward-looking matters discussed in this news release are subject to certain risks and uncertainties which could cause the Company's actual results and financial condition to differ materially from those anticipated by the forward-looking statements including, but not limited to, the Company's liquidity and the ability to obtain financing, the timing of regulatory approvals, uncertainties related to corporate partners or third-parties, product liability, the dependence on third parties for manufacturing and marketing, patent risk, copyright risk, competition, and the early stage of products being marketed or under development, as well as other risks indicated from time to time in the Company's filings with the Securities and Exchange Commission. The Company assumes no obligation to update or supplement forward-looking statements that become untrue because of subsequent events. All trademarks and copyrights remain the property of their respective owners and no association is express or implied.
Add to Digg Bookmark with del.icio.us Add to Newsvine
Contact:
Cascadia Investments Inc.
253-777-3507


Copyright @ Marketwire
Page: 1
Related Keywords:
Cascadia Investments, Inc., Marketwire, Inc., Apple Computer, Financial, Internet Technology, Internet, Web-Based Applications, Other,
---