Canadian Telco Raises Cost of Directory Assistance -- Joins the US in Gauging Consumers and Businesses Who Need Contact Information
WhitePages Highlights Billion Dollar Hidden Costs of Directory Assistance That Can Be Heavily Reduced by Using Free Online and Web Directories
(August 17, 2009)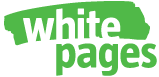 VANCOUVER, BC and SEATTLE, WA -- (Marketwire) -- 08/17/09 -- Telus, Canada's second largest telecommunications provider, announced last week that the company will increase the price of a 411 directory assistance call from $.95 to $1.50, an increase of over 50 percent. From a wireless phone, a call can cost as much as $2.50. WhitePages (www.whitepages.com) wants Canadians to know that http://www.WhitePages.ca can be used to trim the enormous cost of directory assistance from the budget of businesses and consumers.
"Every loonie, or in this case toonie, counts for businesses and consumers during these tough economic times," said Alex Algard, founder and CEO of WhitePages, the largest and most trusted online directory. "Whether you're in Canada or the US, there's one simple way to put money back into the family budget, and for businesses potentially several thousands of dollars back into the business budget -- go online for free directory assistance and stop calling 411."
In Canada, directory assistance costs consumers and businesses an estimated $252 million and in the US, it's as high as $6 billion a year. The cost has dramatically escalated over the past decade with the increase of cell phone usage. The average directory assistance expense for cell phones is around $2.00 (CAN) and $1.67 (US) per call. Traditional landline directory assistance is slightly lower but still between $.95 and $1.50 (CAN) and an average $1.26 (US) per call.
"For busy parents, traveling sales executives, or small business owners whose employees make lots of directory assistance calls on their cell phones, the annual expense can quickly add up to a pretty big number," said Kathleen A. Pierz, managing partner at The Pierz Group, LLC, a worldwide provider of directory assistance/directory enquiry, DA/DQ, 411 and WDA consulting services. "Very few people have any idea how much a 411 call really costs and those expenses can go largely unnoticed until they become a big expense. While there's absolutely a need for directory assistance, some of the financial burden can we relieved if people used online directories like WhitePages."
As a free alternative to 411, WhitePages is an optimal way for people to immediately find and connect with businesses, high school/college friends, colleagues, distant relatives, neighbors, a child's friend's parents -- basically anyone who may not be in their immediate network. While the service primarily serves the US market with contact information for over 90 percent of US adults, the Canadian site also provides a massive online phone directory for free business and people search for Canadians. In fact, WhitePages' overall Canadian traffic grew by 24 percent over the past 2 months. People can search by personal name, business listing, or address and can even use reverse look-up tools to identify unknown callers. The free WhitePages online and mobile service is easily accessed from any Web browser, iPhone, Android, or Blackberry device.
About WhitePages
As the largest and most trusted online directory, WhitePages offers a suite of free mobile and Internet services that makes it easy for people to find and immediately connect with anyone in the US. Only WhitePages offers one-click access to more than 200 million adults and powers more than 2 billion searches on over 1,300 partner sites including Verizon, AOL, United States Postal Service, and MSN. For more information, please visit http://www.whitepages.ca, www.whitepages.com or check out the WhitePages blog at blog.whitepages.com.
WhitePages and their respective logos are trademarks, registered trademarks, or service marks of WhitePages. Other products and company names mentioned are the trademarks of their respective owners.
Media Contacts:
Deanna Leung Madden
Buzz Builders for WhitePages
206-915-0512
Email Contact

Michele Mehl
Buzz Builders for WhitePages
425-205-9444
Email Contact


Copyright @ Marketwire
Page: 1
Related Keywords:
411, directory assistance, whitepages, Family,Internet,Adults,Parents,Family,Computers/Home Office,Communications,Digital Audio,Web,Networks,Cell phone,PDA,iPods,iphone,Search,Family,browser,Blogs/videoblogs,Sales,Sales & Marketing,Internet,Business Issues,Search,Sales,Sales,Canada,USA,Marketwire,Apple Computer,Financial,Communications Technology,Internet Technology,Business,Internet,Adults,Family,Parents,Other,
---