Canadian Media Leaders Take the Stage During Feature Panel at the Banff World Media Festival 2012
Top Executives from Shaw Communications, Bell Media, Rogers Media and CBC Set to Share Their Unique Perspectives on the Canadian Media Industry at the World-Renowned Festival
(May 17, 2012)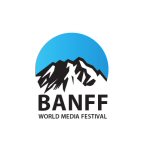 TORONTO, ONTARIO -- (Marketwire) -- 05/17/12 -- The Banff World Media Festival today announced that several of the most influential Canadian media executives will be uniting for a feature panel to kick-off the conference on June 10. Shaw Media President Paul Robertson, Bell Media President Kevin W. Crull, Rogers Media President Keith Pelley, and CBC Executive Vice-President Kirstine Stewart will accompany one-another for a panel discussion on Sunday, June 10 to speak about several key issues facing the Canadian media industry today.
The participating executives will provide their unique insights about topics such as the impact of further consolidation and vertical integration within key segments of the media industry, as well as how the Canadian content industry can become more globally relevant.
Delegates at the festival will have the opportunity to submit questions to these influential media leaders via Twitter (@BanffMedia) or on the Banff World Media Festival Facebook page. Selected questions will be posed to the executives during the panel.
"This is a unique opportunity for Banff delegates to hear Canada's top decision makers in conversation about the issues that matter most in media today," said Ferne Cohen, Executive Director of the Festival. "We are both honoured and elated to welcome these esteemed leaders of our industry to share their insight at BANFF."
Each of the executives has their own storied history at their current positions and within the Canadian media industry. Paul Robertson has been President of Shaw Media since 2010, and brings over 30 years of broadcasting and marketing experience to the operational oversight of the Global Television Network and Shaw Media's portfolio of 18 specialty channels. Kevin W. Crull was appointed as President of Bell Media when BCE acquired CTV in 2011, and currently oversees 28 conventional channels including CTV, 29 specialty channels (including TSN, RDS, Discovery, Much, E!, Comedy, and SPACE), 33 radio stations, more than 55 websites, and Sympatico.ca.
Keith Pelley was appointed President, Rogers Media in 2010, and is responsible for leading the company's diverse portfolio - Television, Radio, Publishing, Digital Media, The Shopping Channel, Toronto Blue Jays, and the Rogers Center - recently overseeing Citytv's expansion and Sportsnet's rebrand across five platforms. Kirstine Stewart was appointed general manager of CBC Television in 2006, and since arriving has re-established the CBC as the leader in Canadian-made television programming by commissioning the greatest number of Canadian content hours the CBC has ever had in prime time. In August 2012, Kirstine was promoted to Executive Vice-President, overseeing CBC's English radio and audio, television and digital operations, covering multiple media platforms across the country.
These executives are just a few of the many prominent television and global media industry executives who have signed on to attend the 33rd annual Banff Media Festival. For additional information about the Festival visit http://www.banffmediafestival.com or connect on Twitter (http://www.twitter.com/BanffMedia) and Facebook (www.facebook.com/BANFF2011).
About the Banff World Media Festival
The Banff World Media Festival is the world's largest and most important gathering of entertainment industry and digital media executives dedicated to media content production, broadcast and distribution within TV and digital media. BANFF provides a platform for the evolving media industry to develop its creative and business objectives, serves as the leading destination for co-production and co-venture partners and is an unparalleled destination for more than 2000 international decision-makers to meet, learn and do business. The 33rd annual Banff World Media Festival will take place June 10-13, 2012 at the Fairmont Banff Springs Hotel, Banff, Canada. For more information, visit: www.banffmediafestival.com.
Contacts:
Press Contacts
Miller PR
Jennie Kong
323.761.7220
Jennie@miller-pr.com

Miller PR
Nicole Rodrigues
323.761.7220
Nicole@miller-pr.com


Copyright @ Marketwire
Page: 1
Related Keywords:
Banff World Media Festival , Broadcast, Digital, Business, Programming, Marketing, Authoring/Programming, Broadcast Technology, Broadcast, Canada, Toronto, Marketwire, , Television, Business, Entertainment,
---