Calyx Software Named RegulatorConnect Certified Partner
Recently Launched Point 7.6 Enables Easy Export of Data Required for State Regulatory Exams
(May 22, 2012)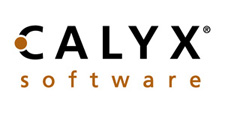 DALLAS, TX -- (Marketwire) -- 05/22/12 -- Calyx Software®, the preferred mortgage solution provider for banks, credit unions, mortgage bankers and brokers, announced today that they have been awarded RegulatorConnect® Certification by ComplianceEase®, the mortgage industry's leading automated mortgage compliance solution provider. Point 7.6, released on April 19th, can export data in RegulatorConnect's Licensee Examination File (LEF) format, which all state-regulated lenders must use under new state Limited Scope Electronic (LSE) Examination procedures.
ComplianceEase developed the LEF format, which the Conference of State Bank Supervisors (CSBS), the American Association of Residential Mortgage Regulators (AARMR), and the Multi-state Mortgage Committee (MMC) have adopted for electronic examinations (e-Exams). The new e-Exams require that lender licensees provide up to 100% of their loan portfolios electronically in the LEF format. If a lender does not already use ComplianceEase's ComplianceAnalyzer® software themselves, the lender must submit loan information by uploading an LEF to the secure RegulatorConnect examination web portal at www.regulatorconnect.org. Examiners then use ComplianceAnalyzer® to conduct compliance audits on each loan.
Jason Roth, senior vice president of ComplianceEase, explained, "One of the most important components in the e-Exam process is the technology system that a lender uses to originate loans. As committed partners like Calyx continue to build the necessary export capability into their systems, examinations get quicker and easier for lenders."
To complete the RegulatorConnect certification process, a technology system provider must demonstrate that its system creates valid LEF exports, follows the complete LEF technical specification, and performs correctly under a variety of loan scenarios. By achieving this level of certification from ComplianceEase, Calyx demonstrates a dedication to helping lender clients save time and money under the new e-Exam process.
"Many of our clients have been asking for Point to create the LEF exports required for submission to RegulatorConnect," says Jody Collup, director of marketing for Calyx Software. "We are pleased to provide our lenders with the software functionality they need to efficiently automate compliance with federal and state regulations and to provide required regulatory reports. This certification was both timely and necessary, and we're pleased to have once again met the growing and changing technology demands of our clients."
About Calyx Software
Calyx Software is the #1 provider of affordable mortgage solutions for banks, credit unions, mortgage bankers and brokers. A comprehensive system of record for lenders, PointCentral is a flexible platform that combines Point -- an easy-to-use, complete LOS with electronic document management and back-end functionality such as underwriting and secondary marketing -- with strong security, remote access and a robust business rules engine needed for workflow and compliance. The Calyx Decisioning System quickly and accurately analyzes loan data and credit history to identify deficiencies and reduce risk -- giving you the visibility you need to confidently focus your time and resources on viable loans under approvable programs. Convenient interfaces with over 200 vendors providing PPE, closing documents, compliance services and more within the Calyx Network make end-to-end processing and reporting simple and accurate. Seamless integration with online 1003 applications using WebCaster keeps bi-directional information flowing for added efficiency. Calyx Software products are designed to help mortgage professionals close more loans quickly. For more information, call (800) 362-2599 or visit www.calyxsoftware.com.
About ComplianceEase
ComplianceEase, a division of LogicEase Solutions Inc., headquartered in the Silicon Valley region of San Francisco Bay Area, is a leading provider of risk management solutions to the financial services industry. ComplianceEase's patented platform includes ComplianceAnalyzer® -- the mortgage industry's most adopted automated compliance solution. ComplianceEase combines industry and regulatory compliance expertise with innovative technology to power beginning-to-end solutions in a fraction of the time and for a fraction of the cost of traditional approaches, while providing high levels of accuracy and integrity. ComplianceEase's significant and growing client base includes four of the top five mortgage lenders in the nation, financial institutions, service providers, law firms, and regulators. ComplianceEase's automated compliance solutions have been adopted as e-Exam tools by state banking and mortgage regulators, through the Conference of State Bank Supervisors. For more information visit ComplianceEase.com or call 1.866.212.Ease.
Point is a registered trademark of Calyx Software, RegulatorConnect, ComplianceEase, ComplianceAnalyzer, Licensee Examination File are trademarks or registered trademarks of LogicEase Solutions Inc.
Add to Digg Bookmark with del.icio.us Add to Newsvine
Copyright @ Marketwire
Page: 1
Related Keywords:
calyx, calyx software, point, pointcentral, mycalyx, mortgage solutions, mortgage loan software, Marketwire, Inc., , Financial, Internet Technology, Business,
---