Calyx Software Announces Point and PointCentral 7.6
(April 19, 2012)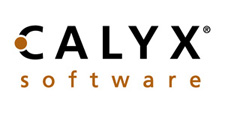 DALLAS, TX -- (Marketwire) -- 04/19/12 -- Calyx Software®, the preferred mortgage solution provider for banks, credit unions, mortgage bankers and brokers, announced today the launch of Point® and PointCentral® 7.6. This latest version updates compliance functionality and offers improved integration with interface vendors to help clients further streamline mortgage operations.
In response to client requests and compliance needs, Point 7.6 introduces a UCDP screen for efficient delivery of UAD files to Fannie Mae and Freddie Mac. The ULDD reporting functionality, which Calyx offers at no additional charge, has been enhanced with additional fields in the XML file. A new RegulatorConnect report will help Calyx users submit e-Exam data to auditors. In an effort to further streamline user operations, Calyx enhanced the interfaces with closing doc vendors with additional fields. Additionally, interfacing with LoanScoreCard is streamlined with shortcut buttons in multiple locations.
PointCentral 7.6 offers users stronger security with password management and administration of file operations for specific users or user groups. It also gives administrators the ability to assign other user's files to another user or user group. PointCentral administrators will also experience greater flexibility using business rules with additional comparisons to rules definitions.
"We've been looking forward to launching 7.6 because it offers numerous new features and updated forms," said Jody Collup, director of marketing for Calyx Software. "While there are a few compliance updates, functionality and upgrades were our main focus for this release and we've been able to address our most popular client requests. Many of our users will benefit even further with the May 10th WebCaster update that powers the new eDisclosure feature in Point 7.6 and makes automated document request, collection, and storage a very convenient reality."
About Calyx Software
Calyx Software is the #1 provider of affordable mortgage solutions for banks, credit unions, mortgage bankers and brokers. A comprehensive system of record for lenders, PointCentral is a flexible platform that combines Point -- an easy-to-use, complete LOS with electronic document management and back-end functionality such as underwriting and secondary marketing -- with strong security, remote access and a robust business rules engine needed for workflow and compliance. The Calyx Decisioning System quickly and accurately analyzes loan data and credit history to identify deficiencies and reduce risk -- giving you the visibility you need to confidently focus your time and resources on viable loans under approvable programs. Convenient interfaces with over 200 vendors providing PPE, closing documents, compliance services and more within the Calyx Network make end-to-end processing and reporting simple and accurate. Seamless integration with online 1003 applications using WebCaster keeps bi-directional information flowing for added efficiency. Calyx Software products are designed to help mortgage professionals close more loans quickly. For more information, call (800) 362-2599 or visit www.calyxsoftware.com.
Add to Digg Bookmark with del.icio.us Add to Newsvine
Copyright @ Marketwire
Page: 1
Related Keywords:
calyx, salyxsoftware, point, pointcentral, mycalyx, mortgage solutions, mortgage loan software, Mac, OS9, OSX, Marketwire, , Business, Other,
---