CallidusCloud Shortlisted for 2012 Cloud Awards Program
International Cloud Computing Awards Celebrate CallidusCloud in the Field of Cloud Computing
(December 13, 2011)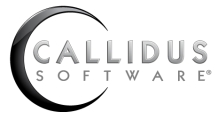 PLEASANTON, CA -- (Marketwire) -- 12/13/11 -- Callidus Software Inc. (NASDAQ: CALD), the leader in cloud computing and sales effectiveness, today announced that it was shortlisted in the 2012 Cloud Awards Program in two categories: best software as a service and security innovation of the year.
The Cloud Awards recognize and celebrate industry leaders and pioneers in the field of cloud computing. Cloud Awards organizer Larry Johnson said: "We have seen a remarkable caliber of organizations enter the program and the Cloud Awards team is truly honored to judge them. The organizations which have taken part in the 2012 Cloud Awards program demonstrate exactly what cloud computing has to give. We've seen world-leading organizations spring up to offer faster, more capable and cost-effective solutions than previously imagined. We've seen markets become so disrupted they're unrecognizable. And we've seen all of this when the cloud computing industry is still growing. We can't wait to see what we get in our in-trays in 2012 and 2013, let alone 2025."
"Being shortlisted in the best software as a service category of the 2012 Cloud Awards program is great recognition of our work in cloud computing, one which Callidus is particularly proud of," said Lorna Heynike, Senior Vice President, Marketing, Callidus. "This recognition of our cloud platform and platform security confirms our leading position in delivering SaaS and mobile solutions to drive sales effectiveness. CallidusCloud leads the sales performance market with its combination of ease of use, out-of-the-box best practices, and class-leading functionality, delivering an unmatched user experience. This recognition is testament to our relentless focus on technology innovation that shapes the SPM market."
CallidusCloud delivers a comprehensive SaaS suite designed to help businesses drive more effective selling at each stage of the sales talent lifecycle, from improved sales hiring -- the foundation of strong sales performance -- to improved campaign execution, to high frequency coaching and development. The CallidusCloud suite includes its100% multi-tenant, high-availability SaaS infrastructure; its Sales Selection, Sales Effectiveness, Sales Performance, and Learning modules; SPMConnect for data management; and Reporting & Analytics. CallidusCloud powers more than 2.5 million users across the globe.
Follow Callidus' Sales Pulse blog, join us on LinkedIn and Facebook or follow us on Twitter for real-time updates.
Be part of the Sales Revolution at the 2012 C3, Callidus' annual user conference. Click here to learn more.
About the Cloud Awards
The Cloud Awards is a premier international cloud computing awards program which recognizes and honors industry leaders, innovators and organizational transformation in the field of cloud computing. The inaugural awards, launched in June 2011, opened to large, small, established and start-up organizations, to find and celebrate the pioneers that will shape the future of the industry as we move into 2012 and beyond. Finalists were selected by a panel of international industry experts. For more information about the Cloud Awards please visit http://www.cloud-awards.com/.
About Callidus Software®
Callidus Software (NASDAQ: CALD) is the leader in cloud computing and sales effectiveness. Callidus customers gain a competitive advantage by maximizing sales performance and driving improvements in sales effectiveness. Our award-winning multi-tenant SaaS applications set the standard for performance management of a company's sales force and channel partners. Over 2.5 million users have their performance managed by Callidus. For more information, please visit www.calliduscloud.com.
©1997-2011 Callidus Software Inc. All rights reserved. Callidus Software, the Callidus Software logo, TrueComp® Manager, ActekSoft and ACom3 are trademarks, service marks, or registered trademarks of Callidus Software Inc. in the United States and other countries. All other brand, service or product names are trademarks or registered trademarks of their respective companies or owners.
Add to Digg Bookmark with del.icio.us Add to Newsvine
Press Contact for Callidus:

Rajendran Nair
Callidus Software, Inc.
925-251-2255
[email protected]


Copyright @ Marketwire
Page: 1
Related Keywords:
Callidus, TrueComp, sales performance, incentive compensation, spm, saas, sales lifecycle, on-demand, USA, Marketwire, Inc., , Other,
---