CallidusCloud Offers Complimentary Webinar With Accenture: Money for Nothing
Accenture, CallidusCloud, and CSO Insights Discuss How Best-in-Class Firms Drive Growth Without Adding Resources
(December 12, 2011)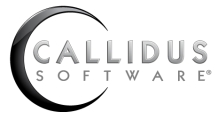 PLEASANTON, CA -- (Marketwire) -- 12/12/11 -- Callidus Software (NASDAQ: CALD)
WHO:
Presented by Jason Angelos, CRM, Sales Transformation, Accenture, Lorna Heynike, Senior Vice President of Marketing, CallidusCloud and Barry Trailer, Managing Partner, CSO Insights.
WHAT:
In this webinar, Accenture, CallidusCloud, and CSO Insights discuss how best-in-class firms take a strategic approach to compensation to drive profitable growth and increase sales output without adding more resources. "Insight to Data" -- having timely and actionable data to see profitability and productivity optimization opportunities to direct coaching and compensation -- will be illustrated by CallidusCloud's Sales Effectiveness solutions. CSO Insights will share research from their 2011 Sales Compensation & Performance Management study that overviews the state of the marketplace.
In the webinar, you will learn:
Get more out of your sales force with less expense
Use data to uncover optimization opportunities for sales productivity
Get best practices for more effective selling with targeted compensation reinforced with key sales coaching and sales enablement programs
WHEN:
Wednesday, December 14, 2011 1:00 PM EST - 10:00 AM PST
WHERE:
To register for the event and for additional information go to: https://www3.gotomeeting.com/register/565487622?mkt_tok=3RkMMJWWfF9wsRons6rBZKXonjHpfsX76uorXKSg38431UF wdcjKPmjr1YEFS8V0dvycMRAVFZl5nQ9ZFuyceJVT6fpbH1azSj4%3D
If you cannot attend the live event, please register and we will send you the on-demand version when available.
About Callidus Software®
Callidus Software (NASDAQ: CALD) is the market and technology leader in Sales Performance Management (SPM). Callidus customers gain a competitive advantage by maximizing sales cost efficiencies and driving improvements in sales effectiveness. Our award-winning multi-tenant SaaS applications set the standard for performance management of a company's sales force and channel partners. Over 2.5 million users have their performance managed by Callidus. For more information, please visit www.calliduscloud.com.
©1997-2011 Callidus Software Inc. All rights reserved. Callidus Software, the Callidus Software logo, TrueComp® Manager, ActekSoft and ACom3 are trademarks, service marks, or registered trademarks of Callidus Software Inc. in the United States and other countries. All other brand, service or product names are trademarks or registered trademarks of their respective companies or owners.
Add to Digg Bookmark with del.icio.us Add to Newsvine
Contact:
Rajendran Nair
Callidus Software Inc.
925-251-2255
[email protected]


Copyright @ Marketwire
Page: 1
Related Keywords:
Callidus, TrueComp, sales performance, incentive compensation, spm, saas, sales lifecycle, on-demand, Sales,Applications,Marketing,CRM - Customer Relationship Management,Sales & Marketing,Management,Sales,CSO,Sales,USA,Marketwire, Inc., ,Other,
---