Callidus Software's Litmos and Rapid Intake Sponsor Learning Industry Event
Callidus' Litmos and Rapid Intake to Present on Award Winning SaaS eLearning and mLearning Solutions at DevLearn 2011 Conference and Expo
(November 01, 2011)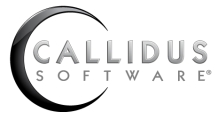 PLEASANTON, CA -- (Marketwire) -- 11/01/11 -- Callidus Software Inc. (NASDAQ: CALD), the leader in Sales Performance Management (SPM), announced today that Callidus' Litmos, leading mobile Learning Management Solution provider, and Rapid Intake, leading mobile content authoring tool provider, are premium sponsors of the DevLearn 2011 Conference and Expo. The conference will be held November 2-4 at the Aria Hotel and Resort in Las Vegas, Nevada. Hosted by the eLearning Guild, DevLearn brings together learning industry leaders, solution providers, and e-learning practitioners from all over the world to share emerging technologies, strategies, and best practices in the e-learning market.
At the event, Litmos will host The DevLearn 2011 Expo Welcome Reception on November 2 from 5:15-6:45 p.m. PDT. During the reception, Litmos will demonstrate its award-winning, self-service software that enables the easy delivery and tracking of online training courses, videos, assessments, and surveys. Litmos is designed from the ground up to be a quick, flexible, easy-to-use platform that enables organizations to distribute content across the iPhone, iPad, iPod Touch, and Android devices so that users can access courses anywhere, anytime.
As part of the sponsorship, Rapid Intake will teach a master class titled "Creating Mobile Learning Fast with mLearning Studio" on Thursday, November 3 on the Cloud Stage from 12:00-12:30 p.m. PDT. During this course, Rapid Intake will demonstrate its mLearning Studio, a solution that lets designers and subject matter experts collaboratively capture, storyboard, develop, review, test, and publish Flash- and HTML5-based courses.
"Today, customers expect a learning experience that is accessed on demand and seamlessly integrated with their daily life. Easy-to-use mobile platforms like Rapid Intake and Litmos are at the center of this movement," said Rory Cameron, Vice President of Corporate Development, Callidus Software. "With premium sponsorship of the eLearning industry's major conference, DevLearn 2011, it's an exciting time to be involved with the hottest mobile solutions in the Learning industry."
About Litmos
Litmos is the world's most user-friendly learning management system. Litmos is a self-service, SaaS- and mobile-based solution that delivers a quick to set up, easy to manage, and fun to use learning management system. The Litmos solution promotes increased workforce productivity and the ability to manage and build on your current training material while providing access to a wider global audience. Litmos is a Callidus Software Inc. (NASDAQ: CALD) company.
About Rapid Intake
Rapid Intake is the leader in rapid interactive e-learning development and review. Creating online self-paced courses saves companies millions of dollars in travel and other costs while also providing "always-on" access to the latest training. The powerful, flexible Rapid Intake toolset helps instructional designers and content owners collaboratively create Flash-based interactive courses, quizzes, games, and simulations. Rapid Intake is a Callidus Software Inc. (NASDAQ: CALD) company.
About Callidus Software®
Callidus Software (NASDAQ: CALD) is the market and technology leader in Sales Performance Management (SPM). Callidus' award-winning SaaS platform -- the Callidus Cloud -- is a comprehensive SaaS suite designed to help businesses drive more effective selling at each stage of the sales talent lifecycle, from improved sales hiring -- the foundation of strong sales performance -- to improved campaign execution, to high frequency coaching and development. The Callidus Cloud suite includes Callidus' 100% multi-tenant, high-availability SaaS infrastructure; its Sales Selection, Sales Effectiveness, Sales Performance, and Learning modules; SPMConnect for data management; and Reporting & Analytics. Callidus Software powers more than 2.5 million users across the globe. For more information, please visit www.callidussoftware.com.
©1997-2011 Callidus Software Inc. All rights reserved. Callidus Software, the Callidus Software logo, TrueComp Manager, ActekSoft and ACom3 are trademarks, service marks, or registered trademarks of Callidus Software Inc. in the United States and other countries. All other brand, service or product names are trademarks or registered trademarks of their respective companies or owners.
Add to Digg Bookmark with del.icio.us Add to Newsvine
Contact:
Rajendran Nair
Callidus Software Inc.
925-251-2255
[email protected]


Copyright @ Marketwire
Page: 1
Related Keywords:
Callidus, TrueComp, sales performance, incentive compensation, spm, saas, sales lifecycle, on-demand, Authoring/Programming,Authoring,USA,Marketwire, Inc., ,Apple Computer,Other,
---