Callidus Software Sponsors First Sales Performance Management India Conference
(November 23, 2011)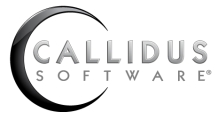 PLEASANTON, CA -- (Marketwire) -- 11/23/11 -- Callidus Software Inc. (NASDAQ: CALD), the leader in Sales Performance Management (SPM), announced today that it is a Gold Partner at the Sales Performance Management India 2011 Conference, hosted by ITP Publishing, Ltd. The event will be held November 24-25, 2011, at the Hotel JW Marriott in Mumbai, India. The conference brings together Sales, Finance, and Human Resources executives and industry leaders to discuss emerging techniques for managing and increasing the effectiveness of sales teams and channel partners.
"We are proud to organize the first ever Sales Performance Management conference in India," said S. Saikumar, Deputy Managing Director, ITP Publishing, India. "There is a growing recognition here that sales performance is not about deploying more sales people but about improving sales productivity and making the most of existing sales talent. Callidus is the global leader in Sales Performance Management and we welcome the opportunity to partner with them to explore leading-edge techniques that have been tried and tested at the world's largest companies."
Barry Carson, Vice President, European Sales, Callidus Software, will speak at the conference on "Improving Productivity through Sales Technology" on November 25th at 11:30 a.m. IST. Mr. Carson will speak about the newest innovations and technologies adopted by large multinational companies to drive the productivity of their internal sales teams and external channels and make them more effective at each stage of the sales cycle.
"Callidus is very excited about sponsoring the first Sales Performance Management conference in India," said Jimmy Duan, Senior Vice President, International Sales, Callidus Software. "There is growing recognition that high performing sales forces leverage better tools and processes so they can compete more effectively throughout the deal cycle. Callidus has the broadest SaaS sales effectiveness platform in the industry today. We look forward to showcasing our SaaS and mobile Sales Selection, Sales Enablement, Incentive Management, and Sales Coaching solutions at this groundbreaking conference and sharing our ideas on the next wave of innovation to drive more effective sales cycles."
The announcement follows recent news about Callidus' business win at Tata Communications, a member of one of India's largest conglomerates, the Tata group, and the continued growth of Callidus' solutions in the Asia-Pacific region.
Callidus Software's Cloud is a comprehensive SaaS suite designed to help businesses drive more effective selling at each stage of the sales talent lifecycle, from improved sales hiring -- the foundation of strong sales performance -- to improved campaign execution, to high frequency coaching and development. The Callidus Cloud suite includes Callidus' 100% multi-tenant, high-availability SaaS infrastructure; its Sales Selection, Sales Effectiveness, Sales Performance, and Learning modules; SPMConnect for data management; and Reporting & Analytics. Callidus Software powers more than 2.5 million users across the globe.
Follow Callidus' Sales Pulse blog, join us on LinkedIn and Facebook or follow us on Twitter for real-time updates.
About Callidus Software®
Callidus Software (NASDAQ: CALD) is the market and technology leader in Sales Performance Management (SPM). Callidus customers gain a competitive advantage by maximizing sales cost efficiencies and driving improvements in sales effectiveness. Our award-winning multi-tenant SaaS applications set the standard for performance management of a company's sales force and channel partners. Over 2.5 million users have their performance managed by Callidus Software. For more information, please visit www.callidussoftware.com.
©1997-2011 Callidus Software Inc. All rights reserved. Callidus Software, the Callidus Software logo, TrueComp® Manager, ActekSoft and ACom3 are trademarks, service marks, or registered trademarks of Callidus Software Inc. in the United States and other countries. All other brand, service or product names are trademarks or registered trademarks of their respective companies or owners.
Add to Digg Bookmark with del.icio.us Add to Newsvine
Press Contact for Callidus Software:
Rajendran Nair
Callidus Software Inc.
925-251-2255
[email protected]


Copyright @ Marketwire
Page: 1
Related Keywords:
Callidus, TrueComp, sales performance, incentive compensation, spm, saas, sales lifecycle, on-demand, USA,India,Marketwire, Inc., ,Conglomerates,Gold,Conglomerates,Business,india,Other,
---