Callidus Software Announces C3 2012 Global Conference
Callidus to Host the Industry's Leading Sales Effectiveness Event
(November 21, 2011)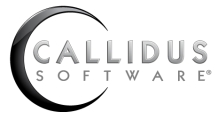 PLEASANTON, CA -- (Marketwire) -- 11/21/11 -- Callidus Software Inc. (NASDAQ: CALD), the leader in Sales Performance Management (SPM), today announced that it will host C3 (Callidus Customer Connections), its annual conference of customers, partners, and industry thought leaders, May 6-8, 2012, at the Aria Resort in the City Center, Las Vegas, Nevada.
"C3 2012 will be the largest Cloud Sales Effectiveness conference in the world," said Leslie Stretch, President & CEO, Callidus Software. "Customers and prospective users attending this event will be treated to the broadest SaaS sales effectiveness platform in the industry. Attendees will learn how SaaS, mobile, and social solutions underpin top of mind sales effectiveness missions across all industries and markets. Telecommunications, Manufacturing and Technology, Pharmaceutical and Life Sciences, and Insurance and Financial Services users will share their experiences and benefit from unrivaled networking opportunities for themselves and their company. Incentive Management, Social and Mobile Sales Coaching, Sales Enablement, Mobile Learning, Social and Mobile Hiring, and SaaS Configuration Pricing Quoting solutions will be on show. Join the Sales Revolution. Join us at C3 2012 in Las Vegas."
C3 will feature industry leader keynotes, customer and solution innovation breakout sessions, product expert workshops, and special interest group meetings, as well as a partner theater and a Cloud Connections Zone to provide customers with first-hand experience of new solutions and releases that address challenges to effective selling in today's information-intensive, social, and mobile world. In addition, this year, Callidus will host a customer excellence awards ceremony based on innovative strategies implemented across Callidus' global customer base.
The theme for C3 -- Join the Sales Revolution -- reflects Callidus' commitment to delivering the widest range of innovative solutions that help sales organizations of every size deliver sustainable and profitable sales and channel growth. The theme highlights the focus of the event -- helping customers explore new SaaS, mobile, and social technologies and practices that harness the enormous amount of intelligence available to them today to build a top-notch sales team and channel. Sessions will review how to innovate, execute, and accelerate front line sales transformation by leveraging insight to: hire scientifically; provide sales coaching based on proven performance; train frequently based on what works; simplify selling across channels; and target incentives that drive real execution.
For more information about C3, please visit the C3 web site or join our C3 mailing list and stay tuned for more details to be released.
About Callidus Software®
Callidus Software (NASDAQ: CALD) is the market and technology leader in Sales Performance Management (SPM). Callidus customers gain a competitive advantage by maximizing sales cost efficiencies and driving improvements in sales effectiveness. Our award-winning multi-tenant SaaS applications set the standard for performance management of a company's sales force and channel partners. Over 2.5 million users have their performance managed by Callidus Software. For more information, please visit www.callidussoftware.com. Follow Callidus' Sales Pulse blog, join us on LinkedIn and Facebook or follow us on Twitter for real-time updates.
©1997-2011 Callidus Software Inc. All rights reserved. Callidus Software, the Callidus Software logo, TrueComp® Manager, ActekSoft and ACom3 are trademarks, service marks, or registered trademarks of Callidus Software Inc. in the United States and other countries. All other brand, service or product names are trademarks or registered trademarks of their respective companies or owners.
Add to Digg Bookmark with del.icio.us Add to Newsvine
Press Contact for Callidus Software:
Rajendran Nair
Callidus Software, Inc.
925-251-2255
pr@callidussoftware.com


Copyright @ Marketwire
Page: 1
Related Keywords:
Callidus, TrueComp, sales performance, incentive compensation, spm, saas, sales lifecycle, on-demand, Manufacturing, Sales, Applications, Manufacturing/Production, Incentives, Insurance, Manufacturing, Sales & Marketing, Networking, Internet, Business Issues, Telecommunications, Internet Server Applications, Management, Sales, CEO/CFO, Sales, USA, Marketwire, Inc., , Financial, Theater, Internet Technology, Medical, Other,
---