Callcredit 'Highly Commended' for Dream Share of Wallet Tool
(December 01, 2011)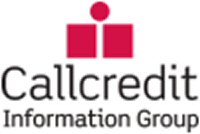 LEEDS, UNITED KINGDOM -- (Marketwire) -- 12/02/11 -- Last night Callcredit Marketing Solutions was 'highly commended' in the coveted 'New product, service or innovation' category at the Financial Services Forum Awards for the use of its unique profitability tool, nGauge, by credit card giant Santander Cards.
nGauge Profitability has multiple applications in customer marketing and has been built for four key markets: Credit Cards, Loans, Home Shopping and Mobile Telecoms. Additional nGauge risk tools are also available to support credit pre-screening against current risk and future credit trends.
The nGauge suite of profitability tools have been designed to transform credit marketing with the compliant use of data from the live credit referencing database to assess market-wide share of wallet.
Adam Leslie, Head of Data at Callcredit Marketing Solutions added: "We are delighted to have been 'highly commended' at last night's prestigious awards ceremony which proves extensively that nGauge is indeed a modeller's dream. It provides unique insights into a customers' wider credit activity enabling organisations to be far more targeted in their direct marketing activity."
"What our clients know about their customers' behaviour is limited to their transactional activity. What they don't know is what their customers are doing with their competitors and what share of their wallet they actually have - now they can have this insight at their disposal within their customer database."
"A recent case study has shown a quadrupling in conversion and a 70% reduction in customer acquisition costs. There's no other tool like it that can help marketers prioritise marketing analysis including marketing spend and develop differentiated messaging to customers according to their profitability potential."
The awards, were held last night at one of London's most exclusive and prestigious venues, the City of London Guildhall, and were attended by 400 peers and contemporaries from the financial services sector.
About Callcredit Information Group - www.callcredit.co.uk
Callcredit Information Group's leading approach to deploying consumer information brings together experts across the fields of credit referencing, marketing services, interactive solutions and consultative analytics to provide clients with a range of innovative and effective products to discover new customers and to engage with current customers to optimise and increase profitability.
Products include award-winning fraud verification tools and database solutions to positively verify consumers, global operations to help expand businesses into new markets, digital solutions to improve the overall journey consumers make during interaction with a brand, customer handling to ensure consumer satisfaction at all levels and consumer marketing data and segmentation to improve understanding and targeting of customers and prospects.
Callcredit also offers products for their clients to assess a customer's credit risk and affordability and their experts in collections and recoveries provide tailored debt recovery and tracing tools. Their market analysis and network planning function helps organisations develop profitable retail networks, and their tools in multi bureau, analytics and metrics work to provide fully assessed bureau data.
Contacts:
Callcredit Information Group
Duncan Bowker
PR Manager
0113 388 4300 or Mobile: 07557 263 660
[email protected]
www.callcredit.co.uk


Copyright @ Marketwire
Page: 1
Related Keywords:
Callcredit Information Group , Marketwire, ,Financial,Marketing Services,england,Other,
---