Callcredit Delivers 'Blue Sky' Insight Into Everyone's Back Garden, Through Advanced Mapping Analysis
(October 30, 2011)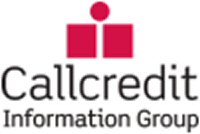 LEEDS, UNITED KINGDOM -- (Marketwire) -- 10/31/11 -- Callcredit Marketing Solutions has today (31 October 2011) announced that it has developed a marketing list specifically for the renewable energy market. Using advanced mapping analysis they have analysed the orientation of every garden in the UK and identified over 8.5 million households with south facing gardens.
But why is this useful? With every south facing garden there's more than likely a south facing roof and with the majority of solar panel customers wishing to hide them on the rear of their property, this provides valuable targeting intelligence when combined with data on house type, tenure, property size, affluence and green attitudes.
So how can this help the renewable energy market?
There are almost 4,000 UK businesses in the solar panel market, including leading utility providers. With accurately targeted data for direct marketing the industry can benefit from:
- Increased targeting means reduced campaign costs
- Increased response from customer acquisition activity
- Provision of a complete service from list supply to campaigning -if required
- Vast multi-channel data enabling you to target consumers in a variety of ways
The data can be made available in the form of mailing lists, email lists, mobile marketing lists and telemarketing lists. What's more Callcredit is able to take the hassle out of the whole campaign by providing a full lead generation service using its data and contact centre if required.
Chris Savage Managing Director, Callcredit Marketing Solutions said, "With the increase in demand for renewable energy, particularly by those looking to reduce their own carbon footprint and utility bills by producing their own electricity through solar power, we can now deliver these unique insights to marketers, enabling them to plan bespoke marketing campaigns that will generate new and profitable business."
About Callcredit Information Group - www.callcredit.co.uk
Callcredit Information Group's leading approach to deploying consumer information brings together experts across the fields of credit referencing, marketing services, interactive solutions and consultative analytics to provide clients with a range of innovative and effective products to discover new customers and to engage with current customers to optimise and increase profitability.
Products include award-winning fraud verification tools and database solutions to positively verify consumers, global operations to help expand businesses into new markets, digital solutions to improve the overall journey consumers make during interaction with a brand, customer handling to ensure consumer satisfaction at all levels and consumer marketing data and segmentation to improve understanding and targeting of customers and prospects.
Callcredit also offers products for their clients to assess a customer's credit risk and affordability and their experts in collections and recoveries provide tailored debt recovery and tracing tools. Their market analysis and network planning function helps organisations develop profitable retail networks, and their tools in multi bureau, analytics and metrics work to provide fully assessed bureau data.
Contacts:
Callcredit Information Group
Duncan Bowker
PR Manager
0113 388 4300 or Mobile: 07557 263 660
[email protected]


Copyright @ Marketwire
Page: 1
Related Keywords:
Callcredit Information Group , Marketwire, ,Marketing Services,Environmental Technology,Green Technology,Business,england,
---