Callcredit Announces New Profiling Report in improvemydata.com
(December 14, 2011)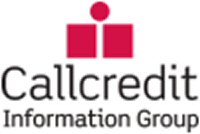 LEEDS, UNITED KINGDOM -- (Marketwire) -- 12/15/11 -- Callcredit Marketing Solutions has unveiled a new data profiling report within its self-service data cleaning and enhancement tool improvemydata.com
The new-style report is easy to understand and helps direct marketers develop their customer acquisition and management strategies by highlighting:
- which variables are the most predictive for targeted mailing list selections
- which datasets are the most discriminative for data enhancement and segmentation
The report profiles consumers by 9 different dimensions, covering information about the individual, their household, property and neighbourhood, their finances and credit risk, their technology use, their 'green and ethical' tendencies and their shopping and hobbies.
Improvemydata is Callcredit's online 24/7 tool for data cleansing, profiling and enhancement. Clients can instantly profile, audit, clean, screen, suppress and enhance their uploaded mailing lists in one simple process, with features including email address and telephone number appends, CCJ and insolvency screening, and mover tracing.
In addition to the new data profiling report, users also receive a FREE data quality audit, which assesses the quality of their data and illustrates the improvements that can be made, together with a data enhancement audit that examines the volume and breadth of data that Callcredit can match to their files.
Adam Leslie, Head of Data Sales at Callcredit, said: "With our new data profiling report, our clients are able to quickly and easily gain unique insights into their customers. The report identifies the variables that are most predictive for prospecting, and the datasets that are most discriminative for data appends and customer segmentation.
"This report is so easy to work with. It will help marketers see at a glance how they can improve their acquisition, retention, cross-sell and upsell strategies by gaining detailed customer understanding."
About Callcredit Information Group - www.callcredit.co.uk
Callcredit Information Group's leading approach to deploying consumer information brings together experts across the fields of credit referencing, marketing services, interactive solutions and consultative analytics to provide clients with a range of innovative and effective products to discover new customers and to engage with current customers to optimise and increase profitability.
Products include award-winning fraud verification tools and database solutions to positively verify consumers, global operations to help expand businesses into new markets, digital solutions to improve the overall journey consumers make during interaction with a brand, customer handling to ensure consumer satisfaction at all levels and consumer marketing data and segmentation to improve understanding and targeting of customers and prospects.
Callcredit also offers products for their clients to assess a customer's credit risk and affordability and their experts in collections and recoveries provide tailored debt recovery and tracing tools. Their market analysis and network planning function helps organisations develop profitable retail networks, and their tools in multi bureau, analytics and metrics work to provide fully assessed bureau data.
Contacts:
Callcredit Information Group
Duncan Bowker
PR Manager
0113 388 4300 or Mobile: 07557 263 660
[email protected]

Callcredit Information Group
Eleanor Harte
PR Officer
0113 388 4300 or Mobile: 07785 464 810
[email protected]
www.callcredit.co.uk


Copyright @ Marketwire
Page: 1
Related Keywords:
Callcredit Information Group , Marketwire, ,Marketing Services,Email,england,
---