CTO and Co-Founder of TappIn to Speak on TiE Panel
Parvez Anandam to Share Insight on Attracting, Utilizing & Sustaining Online Usership for Companies
(November 22, 2011)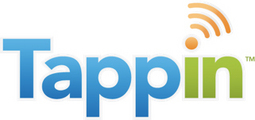 SEATTLE, WA -- (Marketwire) -- 11/22/11 -- TappIn, the leading innovator in digital content access and file sharing for the mobile user, today announced that CTO and co-founder Parvez Anandam will speak on a panel at TiE Seattle. Anandam will discuss strategies for attracting users to internet offerings and gaining repeat business, as well as offer insight into the impact of geographic location and market segment on the response to certain models.
Anandam has years of experience with a wide range of venture-backed and large technology companies in network and security product development. His career spans several top-tier businesses, including Microsoft, SonicWALL, Aventail, Symantec and SafeWeb. He holds multiple patents, and has published technical documents for the Internet Engineering Task Force (IETF), as well as scientific papers.
Driving Adoption - Attracting Users to Internet Offerings
When:
Wednesday, December 7, 2011, 6:00 p.m. - 9:00 p.m.
Where:
Bellevue City Hall
450 110th Ave NE
Bellevue, WA 98004
Anandam and his co-panelists will take an in-depth look into how internet businesses can attract and retain a wider customer base, and provide insight into trends that will drive the industry in the years to come.
TappIn makes it easy for today's mobile consumers and professionals to quickly, easily and securely access, view and share digital content (high resolution photos, videos, presentations, documents and music) stored on a home or work computer from any Web browser or mobile device. By providing a secure cloud pathway that bridges the gap between your storage repository and remote device, TappIn eliminates the need for cloud storage -- and uploading, syncing, organizing -- or complex software and hardware installations requiring additional fees.
About TappIn
TappIn is the leading innovator and award-winning provider of digital content access and sharing for the mobile community. The TappIn service makes available documents and rich media to mobile devices (including Apple iPhone® and iPad®, Google® Android™ and Windows® Phone 7) or web-browsers regardless of where files are stored -- without having to upload and sync files or pay for additional online storage. The TappIn Partner Program provides a white label solution for channel partners and a set of APIs for enterprise customers and developers to seamlessly integrate the TappIn service with other business applications. TappIn, formerly HomePipe Networks, is the recipient of numerous industry awards and accolades, including: OnMobile One to Watch, multiple category Golden Bridge Award finalist, 2011 Red Herring North America 100 finalist, Network Products Guide 2011 Hot Companies and Best Products Awards finalist and a Global Top Mobile 500 App by The Sunday Times. For more information, visit http://www.tappin.com. Follow TappIn on Facebook at http://www.facebook.com/TAPPN and Twitter at http://twitter.com/Tapp_In.
About the TiE
TiE Inc. (The Indus Entrepreneurs) is the world's largest not-for-profit organization promoting entrepreneurship, spread over 57 locations across 14 countries. TiE's mission to foster entrepreneurship globally through mentoring, networking, and education is delivered by over 11,000 members worldwide. TiE strives to cultivate and nurture entrepreneurs; seeing this to be the single most powerful instrument of prosperity. For more information visit http://www.tie.org
Contact
Rachel Mandell-Rice
Barokas Public Relations
[email protected]
206-264-8220


Copyright @ Marketwire
Page: 1
Related Keywords:
TappIn, Applications,Education,Storage,Security,Networking,Internet,Hardware,Cloud Computing,Software,Misc,Networks,Security,Security,Internet Server Applications,Cloud storage,Pro AV,Presentors,Internet/Web,Business,Internet,Web,Business Issues,Presentation,Channel/Distribution,Awards,Security,Marketwire, Inc., ,Internet Technology,Business,Internet,Other,
---