CSU's Net Revenue Surpasses R$ 102 Million in 3Q11, a 6.3% Increase
(November 09, 2011)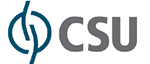 SAO PAULO, BRAZIL -- (Marketwire) -- 11/09/11 -- CSU CardSystem (BM&FBOVESPA: CARD3) -- an independent company leader in high technology services for the management and processing of electronic means of payment and outsourcing of contact centers -- posted net revenues of R$ 102.0 million in 3Q11, an increase of 6.3% over the same period of the previous year. EBITDA totaled R$ 16.3 million, up 2.5% in the quarterly comparison. Furthermore, during the first nine months of 2011, the accrued net revenue totaled R$ 319.3 million, 1.4% higher than 9M10.
The CSU Contact business unit ended the quarter with a gross profit of R$ 4.0 million, 40.4% higher than 3Q10. The unit's gross margin reached 7.8% between July and September. This progress was due to the 21.3% increase in the number of workstations (APs) when compared to the same period of 2010.
The Company proceeded with the expansion of its card base through CSU CardSystem business unit, reaching 25.3 million cards during the quarter. The number represented a 26.5% increase in the y-o-y comparison and of 7.3% over 2Q11. The unit's net revenue totaled R$ 55.3 million, with EBITDA margin of 35.1%.
Adjusted net profit totaled R$ 5.0 million in 3Q11 and reflects higher expenses incurred for obtaining new lines of credit.
About CSU
CSU CardSystem S.A. is the largest independent processer of electronic means of payment in Latin America. CSU's IPO, in April 2006, positioned it among the select group of companies listed on the Novo Mercado trading segment of BM&FBOVESPA (CARD3), which only includes shares of companies that maintain differentiated corporate governance practices. For 20 years, CSU has been providing management and processing services for card issuers, investing heavily in technology and making a pioneering contribution to the development of this industry in Brazil. The Company has 8,000 employees in various locations throughout Brazil, including São Paulo, Barueri, Belo Horizonte and Recife. CSU is also well positioned in the contact center and relationship marketing segments through CSU Contact and CSU MarketSystem, respectively. In 2010, it launched the CSU Acquirer platform to provide processing services for merchant acquirers. The CSU Institute, which promotes digital inclusion, develops projects for youngsters and adults as part of the Company's social responsibility initiatives.
Contact Information
IR Contact
Monica Hojaij Carvalho Molina
CSU CardSystem S.A.
Telephone: 55 11 2106-3821


Copyright @ Marketwire
Page: 1
Related Keywords:
CSU CardSystem S.A., Brazil,Marketwire, ,Business,Adults,
---