CCP Games Names Gaming Industry Veteran David Reid as New Chief Marketing Officer
Reid Joins Team Behind Epic Sci-Fi MMO EVE Online and Hotly Anticipated Console Shooter DUST 514
(January 17, 2012)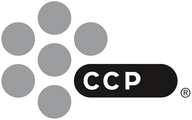 REYKJAVIK, ICELAND -- (Marketwire) -- 01/17/12 -- CCP Games today announced it has appointed David Reid as its new chief marketing officer. Reid will helm the global marketing efforts for CCP's critically acclaimed massively-multiplayer online game (MMOG) EVE Online, and its groundbreaking console first person shooter (FPS) DUST 514, which will premiere exclusively on Sony's PlayStation®3 (PS3™) in 2012. He will also drive the marketing strategy for World of Darkness, an MMOG currently in preproduction by CCP.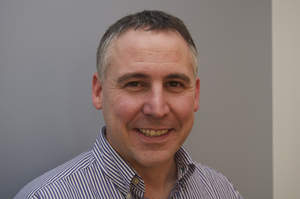 Reid's hire comes on the heels of the successful launch of EVE Online: Crucible, the latest free expansion to the game, and the private alpha launch of DUST 514. Based in California and reporting to CEO Hilmar Veigar Pétursson, Reid will oversee all aspects of CCP's marketing program, including branding, corporate communications, PR, advertising, social media and customer acquisition.
Reid comes to CCP from Trion Worlds, publisher of the best-selling fantasy MMORPG RIFT, as well as the multiplayer RTS End of Nations. As Trion's SVP of Publishing, Reid managed an international team of 50 in marketing, digital and retail sales, corporate communications, creative services and community. Reid led RIFT's record-breaking launch, achieving 1 million paid activations faster than any western MMO in history. He also orchestrated RIFT's ad campaign, with its eye-catching "We're not in Azeroth Anymore" tagline.
Before Trion, Reid was president of publishing at NCsoft West, a division of the prominent online game publisher behind MMOG games such as Lineage, Aion, City of Heroes and Guild Wars. Reid led all sales and marketing efforts for NCsoft in North America, Europe, South America and Australia. Prior to NCsoft, Reid served as vice president of marketing for online gaming portal GameTap, and was director of Xbox global platform marketing for Microsoft.
"With his extensive experience working for top gaming companies and clear expertise in leading titles to massive market success, David will no doubt make a tremendous impact on our team," Pétursson said. "As we enter one of the most important years in CCP's history, we'll rely heavily on David to help us bring our revolutionary gaming experiences to even more players, on more platforms, around the world."
"The chance to work at CCP is one of those opportunities that only comes your way once in a lifetime. Anyone familiar with gaming knows the company's incredible reputation; to say that I'm excited to join this team would be an understatement," Reid said. "I look forward to bringing the worlds of CCP to millions of gamers in 2012 and years to come."
About CCP
CCP is recognized for the creation of revolutionary gaming experiences designed with a unique combination of stunning artistry and advanced technology. Best known as the independent developer and publisher of EVE Online, the critically-acclaimed, space-based massively multiplayer online game (MMO) and PC Gamer's 2009 'MMO of the Year', two additional titles are now in production: World of Darkness, a dark, immersive MMO based on the legendary roleplaying franchise of the same name; and DUST 514, the groundbreaking massively multiplayer online persistent shooter (MMOPS) set in and linked to the EVE Online universe. Founded in Iceland in 1997, CCP is privately held and has offices in Atlanta, Newcastle, Reykjavik and Shanghai with a datacenter in London. More information can be found at www.ccpgames.com.
About EVE Online
EVE Online is a spectacular, captivating gaming experience where hundreds of thousands of players compete within the same virtual cosmic universe for riches, power, glory and adventure. In EVE, players can create and live out their most virtuous or sinister dreams, piloting starships through a futuristic galaxy featuring a sophisticated, player-run economy and a solar system rife with treasures to be discovered. With professions ranging from commodities trader to mercenary, industrial entrepreneur to pirate, mining engineer to battle fleet commander and more, EVE players have access to a diverse array of tools and interfaces to forge their own exhilarating path. EVE players can also interact within EVE Gate, a web-based portal for the EVE community to connect, organize and communicate outside of the game itself. Learn more and sign up for a free trial at www.eveonline.com.
About DUST 514
DUST 514 is a persistent shooter from CCP Games, available exclusively for the Sony PlayStation 3. The first title to truly bridge the PC and console platforms, DUST 514 delivers an immersive experience of brutal ground combat and strategic planetary conquest set in the thriving universe of CCP's science-fiction MMO for PC and Mac, EVE Online. In DUST 514, mercenaries on the ground wage war to acquire territory, resources and notoriety, forging and breaking agreements with the starship pilots of EVE Online as they work together in real-time to control vast regions of deep space. Players in EVE Online and DUST 514 share a realistic, player-driven economy. Every action in DUST 514 has real consequences that ripple across a persistent universe spanning thousands of star systems. In DUST 514, unlike in any other game, your actions can topple empires. Learn more at www.dust514.com.
Image Available: http://www2.marketwire.com/mw/frame_mw?attachid=1856541

Media contacts:

Ned Coker
CCP Games
Email Contact

Jennifer Kutz
For CCP Games
Email Contact
415-992-4400


Copyright @ Marketwire
Page: 1
Related Keywords:
ccp games, eve online, dust 514, mmo, online game, pc game, cmo, video game, gaming industry, Gaming,Computer Game,online game,Gamers,Communications,Gaming,Web,Game Consoles,PC Games,Multiplayer,Video,Social Media,Mac,OS9,OSX,Australia,Marketwire, ,Sony,Games,Game Technology,Engineering,Gamers,Other,
---