CA ARCserve MSP Licensing and D2D On Demand Now Available via the Ingram Micro Cloud Marketplace
Leveraging Partnership With CA Technologies, Leading Cloud Services Aggregator Continues to Align Service Offerings With Needs of Channel Partners
(April 05, 2012)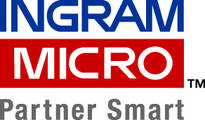 SANTA ANA, CA -- (Marketwire) -- 04/05/12 -- The Services Division of Ingram Micro Inc. (NYSE: IM) today announced it is now offering CA Technologies (NASDAQ: CA) CA ARCserve® MSP Licensing Program 2.0 through its Ingram Micro Cloud Marketplace. The MSP program aligns CA ARCserve licensing with the recurring revenue and monthly invoicing models of MSPs and cloud service providers, making it easier and more profitable for those solution providers to host and offer data protection solutions. Also available to Ingram Micro partners is CA ARCserve® D2D On Demand, a new Software-as-a-Service (SaaS) offering that leverages the Microsoft Windows Azure cloud platform to deliver rapidly deployable, secure and affordable end-to-end cloud-based data protection and disaster recovery.
Available now to U.S. Ingram Micro channel partners, the CA ARCserve MSP 2.0 program and CA ARCserve D2D On Demand are extensions of the existing CA ARCserve family of solutions through Ingram Micro. The new subscription-based, per-terabyte licensing and pricing structure of the CA ARCserve MSP 2.0 program enables service providers to more efficiently offer managed, monthly data protection plans to customers, supporting a more profitable, recurring revenue business model. At the same time, the CA ARCserve MSP 2.0 licensing initiative gives MSPs the flexibility to opt for per-server licensing in situations where it is more cost-efficient.
"In crafting its new MSP 2.0 licensing program, CA Technologies has again demonstrated a keen understanding of the MSP business model and a clear willingness to work with us in pursuing the huge market opportunity for cloud services," says Viktor Tadijanovic, technology director and founding member of the Abacus Group LLC, an Ingram Micro partner. "The pricing model is especially attractive to us, as it better enables us to offer our clients the cost-elasticity that is central to the cloud value proposition."
U.S. Ingram Micro channel partners can also purchase the new CA ARCserve D2D On Demand solution as a monthly or annual subscription that includes a full complement of local backup and recovery capabilities bundled with 25 GB of Microsoft Windows Azure cloud storage per protected server/workstation. Additional cloud storage is available through the Ingram Micro Cloud with tiered pricing based on capacity.
To further simplify management and resource planning for partners, CA ARCserve D2D On Demand provides a web portal that offers solution providers full visibility into available storage resources, usage, events and subscription status. Additionally, CA ARCserve D2D On Demand provides complete turnkey usage reporting and billing capabilities for service providers.
"As business demands on enterprise and SMB IT organizations continue to greatly outpace the growth of their capital and staffing budgets, the market opportunities in SaaS and cloud data protection solutions also continue to grow," says Bill Mann, senior vice president, data management at CA Technologies. "By teaming with Ingram Micro, CA Technologies is bringing channel partners powerful solutions for this challenge, with the right capabilities and licensing models."
"Our partners' success is top priority, which is why Ingram Micro Cloud continues to bring to market targeted programs and cloud-based services that are proven to help MSPs deliver efficient, effective solutions for customers, while also streamlining the path to the cloud by easing management and capital outlays," says Renée Bergeron, vice president, managed services and cloud computing, Ingram Micro North America. "Together, CA and Ingram Micro are helping our mutual channel partners build profitable growth strategies around the cloud, execute with confidence and capture the explosive market opportunity that lies ahead."
For more information about the Ingram Micro Cloud services portfolio, channel partners in the U.S. can contact [email protected] or call (800) 705-7057.
Additional information can be found at www.ingrammicrocloud.com. Registration for Ingram Micro's annual Cloud Summit is now open and available at http://bit.ly/CloudSummit2012. The 2012 Ingram Micro Cloud Summit will take place June 4-6 in Scottsdale, AZ.
About the Ingram Micro Cloud
Ingram Micro Cloud (www.ingrammicrocloud.com) provides channel partners access to hundreds of business, strategy, marketing, technical and sales resources including the Ingram Micro Cloud Marketplace, a transactional, online marketplace where solution providers can shop, procure, provision and obtain invoices for their cloud services directly from Ingram Micro. To date more than 50 services and 24 vendors are featured as part of the Ingram Micro Cloud portfolio.
About Ingram Micro Inc.
As a vital link in the technology value chain, Ingram Micro creates sales and profitability opportunities for vendors and resellers through unique marketing programs, outsourced logistics, technical and financial support, managed and cloud-based services, and product aggregation and distribution. The company is the only global broad-based IT distributor, serving more than 150 countries on six continents with the world's most comprehensive portfolio of IT products and services. Visit www.ingrammicro.com.
All trademarks, trade names, service marks and logos referenced herein belong to their respective companies.
Add to Digg Bookmark with del.icio.us Add to Newsvine
Press Contact:
Marie Rourke
WhiteFox Marketing (for Ingram Micro)
(714) 292-2199
[email protected]


Copyright @ Marketwire
Page: 1
Related Keywords:
Ingram Micro, CA, CA ARCserve, Cloud, backup, storage, Ingram Micro Cloud, On Demand, MSP, USA,Marketwire, Inc., ,Financial,Internet Technology,Business,disaster,Family,
---