Burst Study Finds Mobile Users Looking for Safe, Secure Way to Capture, Share and Store Family Moments
Consumers Fear Posting Video and Photo Content on Public, Open Sites
(June 19, 2012)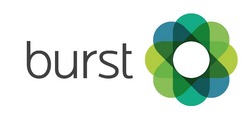 BOSTON, MA -- (Marketwire) -- 06/19/12 -- In time for summer vacation, Burst, a mobile solution for families, today released data that demonstrates the mobile video and photo sharing needs of families across the country. Burst's 2012 Consumer Data Survey, which surveyed more than 400 people throughout May 2012, shows that consumers are actively shooting videos and photos with their mobile devices but want a solution that is secure and easy-to-use.
Key Findings
As mobile phones become more and more advanced, users are increasingly utilizing the high quality camera to shoot videos and photos. In fact, of the 93.5 percent of survey respondents that own smartphones, more than 80 percent shoot and share videos on their mobile devices. In addition, about 70 percent consider sharing photos and videos more important this year than last year.
While mobile content capture and share is on the rise, Burst's survey found that users have concerns about where they can share their content. More than half (52 percent) of mobile users are concerned with sharing personal information over public or open sites and nearly three quarters (73 percent) of those respondents said these concerns stop them from sharing photos or videos with friends and family. Of the specific concerns, nearly half (49 percent) of respondents cited that being able to control who sees content and when was the main reason they didn't share content. Other concerns include discomfort at sharing private moments with a public audience and the time it takes to upload and share.
Respondents also voiced a need for an easier process to organize and share their photo and video connections. The survey found that 35 percent of consumers don't organize photos or videos, making it difficult to search and distribute content in a coherent way. Of the respondents who regularly shoot videos on their mobile phones, 58 percent store and save videos on a home computer -- a process that is both cumbersome and risky.
Given these findings, it makes sense nearly all (95.2 percent) respondents are interested in a solution that makes it easy to capture, share and organize family videos and photos.
"The results of this survey make it clear that consumers are in need of a solution that allows them to easily capture and securely share precious memories with their families and friends," said Bryant McBride, co-founder and CEO of Burst. "Shoebox storage is no longer an option nor is it safe to store memories on desktop computers. Burst makes it easy to capture, share and store photos and videos in the cloud with one easy click."
The Burst Solution
Burst is the simple and private way for family and friends to capture and share life's moments. Burst provides a safe and organized place to access videos and photos from any Internet-enabled device. It is easy, mobile and free. For more information on Burst and its mobile solution for families, check out today's news release or visit Burst.it.
About Burst
Burst, a mobile solution for families, is providing the next generation of video and photo services for today's mobile and social users. Burst is based in Boston and is backed by an influential and successful group of high-net worth angels that have worked with Burst executives for more than 10 years.
Copyright @ Marketwire
Page: 1
Related Keywords:
Burst, video sharing, survey, privacy, mobile, cloud, security, Boston, Computers/Peripherals, Home, Camera, Family, Computer, Security, Family, Computers/Home Office, Communications, Desktops, Security, Hard Drives & Storage, Smart Phone, Computers/Peripherals, Camera/Film, Prosumer/Consumer, Computer, Workstation/CPU, Internet Media, Mobile Video, Marketwire, Family, Other,
---