Burrtech Corp. Introduces eTransmittal(TM): A New Web-Based Document Distribution & Management Productivity Tool Designed Specifically for Architecture, Engineering & Construction Firms
New Software Tool Simplifies, Streamlines & Automates the Exchange and Tracking of A/E/C Documents, Drawings, and More
(March 16, 2010)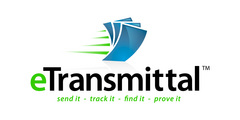 GREENWOOD VILLAGE, CO -- (Marketwire) -- 03/16/10 -- Burrtech, a Colorado-based provider of IT solutions for businesses, today introduced eTransmittal™ (www.etransmittal.com), an easy-to-use, Web-based document distribution and management tool that simplifies, streamlines, and automates the exchange and tracking of architecture, engineering, and construction (A/E/C) documents. This Web-based software tool allows A/E/C firms to quickly, easily, and securely transmit and track large files of any type (drawings, PDFs, MS-Word documents, etc). eTransmittal is an affordable, more functional, and far more secure alternative to transmitting large documents manually (by courier or shipping), by email (which can't accept large file sizes and has no tracking functions), and by ftp sites (which often are difficult to use, and provide no tracking, and little to no security).
Because eTransmittal™ is a Software-As-A-Service (SaaS) productivity tool, all that's needed to use it is an Internet connection and a Web browser. There is no need to install special software or hardware on each user's computer. The system works for PCs and Macs. Browsers supported by eTransmittal include: Firefox, Internet Explorer, Safari, Chrome, and others.
"eTransmittal solves a very real problem in the A/E/C arena, which is the need to quickly, easily, and securely transfer large files -- often among geographically dispersed project team members," said Justin Culver, Burrtech president, CEO, and chief technology officer.
eTransmittal features:
Automated, Secure Document Transmission
Automated Document Version Tracking
Time- and Date-stamped Transmission Audit Trail
Automated Alerting
Label-based Document Organization System for fast document searches
Document Encryption when stored and transmitted
eTransmittal benefits:
Save money
Save time
Improve project team member accountability
Reduce risk
Improve security/protect intellectual property
Protect data despite staff turnover
Eco-friendly
eTransmittal is available immediately by monthly subscription, and in two product versions and pricing options: eTransmittal™ Standard (the basic version) and eTransmittal™ Pro (an advanced version with more features). eTransmittal™ Standard is available now for $199/month for the required administrative level license, and $49 per month per individual user.
eTransmittal™ Pro is available for $499/month for the required administrative level license. Individual user licensing starts at $99 per month per user, and scales down to as low as $24 per month per individual user, for 25 users or more. eTransmittal™ Pro includes all the functions of eTransmittal Standard, plus additional advanced functions.
About Burrtech Corporation
Founded in 2000, Burrtech Corporation (www.burrtech.com) is an IT consulting company that provides IT strategy and implementation for businesses nationwide. Burrtech initially developed eTransmittal in response to specific requests from an engineering customer, and subsequently developed the product for broader applications. Burrtech can be reached at: 303.783.8878, and the eTransmittal site is: www.etransmittal.com.
eTransmittal is a trademark of Burrtech Corporation.
Media Contact:
Courtney DeWinter
DeWinterComm
303.572.8180
Email Contact


Copyright @ Marketwire
Page: 1
Related Keywords:
Burrtech Corporation, Mac,OS9,OSX,Marketwire,Internet Technology,Internet,Browsers,Email,
---