Bruce Lee Returns to the Big Screen at Participating Theatres Across Canada
Documentary examines the life and career of the action star and martial arts legend
(March 01, 2012)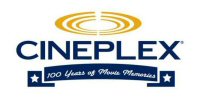 TORONTO, ONTARIO -- (Marketwire) -- 03/01/12 -- (TSX:CGX) - Cineplex Entertainment, via our Front Row Centre Events, and Network Entertainment, today announced a special presentation of I Am Bruce Lee. The feature length documentary will have its Canadian theatrical premiere at participating theatres across Canada on Thursday, March 8th at 7 p.m. local time (8 p.m. at Galaxy Cinemas Chatham). It can also be seen on Saturday, March 17th at 12:45 p.m. local time. I Am Bruce Lee features scenes from the best of Bruce Lee's groundbreaking martial arts action films, previously unseen home movies, interviews, photos and more.
"Bruce Lee fans will not want to miss this icon back on the big screen with this unprecedented look at his life and career," said Pat Marshall, Vice President, Communications and Investor Relations, Cineplex Entertainment. "As Bruce Lee has influenced so many of the movies that are presented in our theatres today, this documentary is a great introduction to movie fans that are unfamiliar with his work."
I Am Bruce Lee features interviews with a diverse cast of international athletes, movie, television and music stars. Among those interviewed for the documentary are UFC President Dana White, who calls Lee the "Father of Mixed Martial Arts," NBA superstar Kobe Bryant, boxing champion Manny Pacquiao, UFC stars Jon Jones and Stephan Bonnar, actors Ed O'Neill, Mickey Rourke and Gina Carano and more. Bruce Lee's wife, Linda Lee Cadwell, and daughter, (Executive Producer) Shannon Lee, are also featured.
The documentary is directed by acclaimed filmmaker Pete McCormack and is produced by award-winning studio Network Entertainment, producers of the 2010 documentary Facing Ali.
Beginning Friday, February 24th, tickets for I Am Bruce Lee can be purchased at participating theatre box offices and online at www.cineplex.com/events or our mobile site m.cineplex.com.
I Am Bruce Lee will play at the following theatres:
BRITISH COLUMBIA
Burnaby
SilverCity Metropolis Cinemas, 4700 Kingsway Avenue
Chilliwack
Galaxy Cinemas Chilliwack, 8249 Eagle Landing Parkway
Coquitlam
SilverCity Coquitlam and VIP Cinemas, 170 Schoolhouse Street
Langley
Colossus Langley Cinemas, 20090 91A Avenue
Nanaimo
Galaxy Cinemas Nanaimo, 213-4750 Rutherford Road
Richmond
SilverCity Riverport Cinemas, 14211 Entertainment Way
Surrey
EMPIRE Studio 12 Guildford, 15051 101st Avenue
Vancouver
Cineplex Odeon International Village Cinemas, 88 W Pender St
Victoria
SilverCity Victoria Cinemas, 3130 Tillicum Road
Roxy Theatre, 2657 Quadra Street
ALBERTA
Calgary
Scotiabank Theatre Chinook, 6455 Macleod Trail SW
EMPIRE Studio 16 Country Hills, 300-388 Country Hills Blvd NE
Edmonton
Cineplex Odeon South Edmonton Cinemas, 1525-99th Street NW
Scotiabank Theatre Edmonton, 8882-170 Street
EMPIRE Theatres City Centre Edmonton, 10200 102nd Avenue
Red Deer
Galaxy Cinemas Red Deer, 357-37400 Highway #2
MANITOBA
Winnipeg
SilverCity Polo Park Cinemas, 817 St. James Street
SASKATCHEWAN
Regina
Galaxy Cinemas Regina, 420 McCarthy Boulevard N
Saskatoon
Galaxy Cinemas Saskatoon, 347 2nd Avenue
ONTARIO
Ancaster
SilverCity Ancaster Cinemas, 771 Golf Links Road
Barrie
Galaxy Cinemas Barrie, 72 Commerce Park Drive
Brampton
SilverCity Brampton Cinemas, 50 Great Lakes Drive
Burlington
SilverCity Burlington Cinemas, 1250 Brant Street
Chatham
Galaxy Cinemas Chatham, 760 St Clair Street
Guelph
Galaxy Cinemas Guelph, 485 Woodlawn Road W
Kingston
Cineplex Odeon Gardiners Road Cinemas, 626 Gardiners Road
Kitchener
EMPIRE Theatres Kitchener, 135 Gateway Park Drive
London
SilverCity London Cinemas, 1680 Richmond Street
Mississauga
EMPIRE Studio 10 at Square One, 100 City Centre Drive
Newmarket
SilverCity Newmarket Cinemas and XSCAPE Entertainment Centre, 18151 Yonge Street
Niagara Falls
Cineplex Odeon Niagara Square Cinemas, 7555 Montrose Road
Oakville
SilverCity Oakville and VIP Cinemas, 3531 Wyecroft Road
Oshawa
Cineplex Odeon Oshawa Cinemas, 1351 Grandview Street N
Ottawa
Coliseum Ottawa Cinemas, 3090 Carling Avenue
SilverCity Gloucester Cinemas, 2385 City Park Drive
EMPIRE 7 Ottawa, 111 Albert Street, 3rd Floor
Peterborough
Galaxy Cinemas Peterborough, 320 Water Street
Richmond Hill
SilverCity Richmond Hill Cinemas, 8725 Yonge Street
Sudbury
SilverCity Sudbury Cinemas, 355 Barrydowne Road
Thunder Bay
SilverCity Thunder Bay Cinemas, 850 North May Street
Toronto
Cineplex Odeon Eglinton Town Centre Cinemas, 22 Lebovic Avenue
Cineplex Odeon Queensway Cinemas, 1025 The Queensway
Scotiabank Theatre Toronto, 259 Richmond Street W
SilverCity Fairview Mall Cinemas, 1800 Sheppard Avenue E
Vaughan
Colossus Vaughan Cinemas, 3555 Highway 7 W
Waterloo
Galaxy Cinemas Waterloo, 550 King Street N
Windsor
SilverCity Windsor Cinemas, 4611 Walker Road
QUEBEC
Brossard
Cineplex Odeon Brossard Cinemas, 9350 boul. Leduc
Kirkland
Coliseum Kirkland Cinemas, 3200 rue Jean Yves
Laval
Colossus Laval Cinemas, 2800 rue Cosmodome
Montreal
Scotiabank Theatre Montreal, 977 rue Ste-Catherine O
Starcite Montreal Cinemas, 4825 ave. Pierre de Coubertin
Ste.Foy
Cineplex Odeon Ste. Foy Cinemas, 1200 boul. Duplessis
NEW BRUNSWICK
Fredericton
EMPIRE Studio 10 Regent Mall, 1381 Regent Street
Moncton
EMPIRE 8 Trinity Drive, 127 Trinity Drive
Saint John
EMPIRE Studio 10 - Saint John, 175 McAllister Drive
NOVA SCOTIA
Halifax
EMPIRE 8 Park Lane, 5657 Spring Garden Road
Sydney
EMPIRE Studio 10, 325 Prince Street
NEWFOUNDLAND
St. John's
EMPIRE Studio 12, 48 Kenmount Road
P.E.I.
West Royalty
EMPIRE Studio 8 Charlottetown, 670 University Avenue
About Front Row Centre Events (FRC)
Brought to you by Cineplex Entertainment, Front Row Centre Events bring world class entertainment to your local Cineplex Entertainment theatre and other participating locations! Presented in high-definition with digital surround sound, guests can experience the best in original one-night only and series-based programming. With the Metropolitan Opera's Live in HD series, Broadway productions, live broadcasts direct from the stage of London's National Theatre, Bolshoi Ballet performances, classic films, concerts, live sporting events and documentaries, Front Row Centre Events put you in the centre of the action on the big screen!
About Cineplex Entertainment
Cineplex Inc. ("Cineplex") is the largest motion picture exhibitor in Canada and owns, leases or has a joint-venture interest in 130 theatres with 1,352 screens serving approximately 66 million guests annually. Headquartered in Toronto, Canada, Cineplex operates theatres from British Columbia to Quebec and is the exclusive provider of UltraAVX(TM) and the largest exhibitor of digital 3D and IMAX projection technologies in the country. Proudly Canadian and with a workforce of approximately 10,000 employees, the company operates the following top tier brands: Cineplex Odeon, Galaxy, Famous Players, Colossus, Coliseum, SilverCity, Cinema City and Scotiabank Theatres. Cineplex shares trade on the Toronto Stock Exchange (TSX) under the symbol "CGX". For more information, visit www.cineplex.com.
About Network Entertainment
Network Entertainment Inc., founded in 1999 and headquartered in Vancouver, BC, is an established television and film production company with an award-winning international reputation. The company was recently shortlisted in 2010 for an Academy Award for Best Feature Documentary for Facing Ali, a theatrical documentary, television special and collector's DVD with Lionsgate Entertainment as theatrical distributor and Spike TV premiering the worldwide broadcast. Network's programming has been showcased at marquee film festivals and by broadcasters throughout North America including ABC, ESPN, ESPN Classic, CBC, CTV, Global Television, Headline Sports, The Biography Channel, The History Channel, OLN, Spike, TSN and Versus.
Contacts:
Cineplex Entertainment
Pat Marshall
Vice President, Communications and Investor Relations
416-323-6648
[email protected]

Cineplex Entertainment
Kyle Moffatt
Director, Communications
416-323-6728
[email protected]


Copyright @ Marketwire
Page: 1
Related Keywords:
Cineplex Entertainment , Pro AV, Presentors, Dealer/Distributor, Camera/Film, Programming, Film Production, Anim, Authoring/Programming, Production/Post, Production, Film Production, Facility (Post Production), DVD, Canada, Toronto, Montreal, Marketwire, Inc., , Sports, Film, Television, Music, Entertainment, Sports, Boxing, Polo, Golf, Basketball, Martial arts, Other,
---