Brocade Cloud-Optimized Networking Solutions Featured at HP Discover 2012
(June 04, 2012)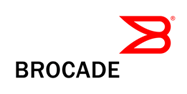 LAS VEGAS, NV -- (Marketwire) -- 06/04/12 -- (HP Discover) (NASDAQ: BRCD)
WHAT:
Brocade will feature its broad offering of cloud-optimized networking products at HP Discover 2012.
Brocade technical experts will deliver presentations designed to inform and educate show attendees about how fabric-based networks are providing the scalability, high performance and operational simplicity needed for highly virtualized and cloud environments.
WHERE:
HP Discover - Booth 403
The Venetian (Sands Conference and Convention Center)
3355 Las Vegas Blvd. South
Las Vegas, NV 89119
SPEAKERS:
AJ Casamento, Global Solutions Architect, Brocade
HP and Brocade: Making your Infrastructure Cloud Capable
Tuesday, June 5
1:30 - 2:15 pm
Marcello 4401B
As traditional IT moves toward taking advantage of the promise of Cloud architectures the issues of scale and flexibility dramatically challenge the standard ways of handling IT. We will discuss how HP B-series products and architectures can help you ready your environment to succeed in these environments. Through a combination of unique products, architectures and integration of management environments with leading hypervisor technologies we will discuss how to best bring your IT infrastructure into a cloud capable realm.
Bob Smith, OEM Systems Engineer, Brocade
Manageability across Brocade HP Environments - HP B Series
Tuesday, June 5
2:45 - 3:30 pm
Marcello 4505
Managing a SAN is a critical aspect of daily operations. Having the right tools for the job make that task significantly easier. HP Network Advisor for B-Series SANs is the tool for getting that job done. With the ability to integrate with other applications such as HP Storage Essentials and HP Storage Provisioning Manager, along with Virtual Connect Enterprise Manager, HP Network Advisor is the central access point for managing every piece of your storage network.
Bob Smith, OEM Systems Engineer, Brocade
Myth Busting your SAN
Wednesday, June 6
11:15 am - 12:00 pm
Marcello 4505
For years, people have said that Fibre Channel SANs are complicated, overly expensive, and difficult to manage. This breakout session addresses each of those myths in detail, and explores the truth of storage networking in a practical way. The presentation will cover various scenarios using different storage technologies, comparing them for cost, manageability, and configuration. Come learn what the real story is, and leave the rumors behind.
Jason Nolet, Vice President, Data Center and Enterprise Networking &
Jack Rondoni, Sr. Director, Product Management
HP & Brocade: Helping Customers Transition to the Cloud (Super Session)
Wednesday, June 6
1:30 - 2:30 pm
Marcello 4505
We are in the middle of a massive shift in how people consume information. Fueled by the promises of the cloud and mobility, and driven by the demands of today's data-rich applications, the network itself must transform. Brocade's Jason Nolet, VP, Data Center and Enterprise Networking Group, and Jack Rondoni, Sr. Director, Product Management, Data Center SAN, will engage in an interactive discussion on how HP & Brocade are working together to drive this important transformation through high-performance, reliable and scalable solutions that enable customers to realize the many benefits of virtualization and cloud today.
MORE INFORMATION:
For real time updates for the show follow #HPDiscover.
About Brocade
Brocade (NASDAQ: BRCD) networking solutions help the world's leading organizations transition smoothly to a world where applications and information reside anywhere. (www.brocade.com)
Brocade, Brocade Assurance, the B-wing symbol, DCX, Fabric OS, MLX, SAN Health, VCS, and VDX are registered trademarks, and AnyIO, Brocade One, CloudPlex, Effortless Networking, ICX, NET Health, OpenScript, and The Effortless Network are trademarks of Brocade Communications Systems, Inc., in the United States and/or in other countries. Other brands, products, or service names mentioned may be trademarks of their respective owners. © 2012 Brocade Communications Systems, Inc. All Rights Reserved.
Add to Digg Bookmark with del.icio.us Add to Newsvine
CONTACTS
Brocade Media & Analyst Relations
Emory Epperson
Tel: 408.333.5755
[email protected]

Brocade Investor Relations
Robert Eggers
Tel: 408.333.8797
[email protected]


Copyright @ Marketwire
Page: 1
Related Keywords:
Brocade, networking, ethernet, fiber channel, converged, SAN, wireless, security appliances, Applications,Storage,Security,Networking,Business Issues,Misc,Networks,Security,Management,Pro AV,CAD,Management,Presentors,Architects,Business Issues,Presentation,Channel/Distribution,People,Security,OS (Operating System),USA,Marketwire, Inc.,HP,Appliances,Engineering,Other,
---