Brocade Chosen by School Districts Across the Nation to Deliver the Most Cost-Effective Performance in End-to-End Networking
Tight Budgets, More Students, Online Curricula Are Opportunities for Forward-Thinking Educators
(May 14, 2012)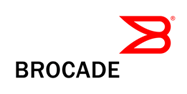 SAN JOSE, CA -- (Marketwire) -- 05/14/12 -- Pop quiz: How can schools expand network infrastructure to accommodate a myriad of new applications and skyrocketing student needs with smaller budgets? Today Brocade (NASDAQ: BRCD) shed light on how three school districts located in California, South Carolina and Missouri are upgrading their networks with Brocade® networking solutions to meet their burgeoning needs. While the districts vary widely in many respects, the decision to implement Brocade solutions revolves around a common need: finding a cost-effective way to manage the data explosion and applications that demand a high-performance, always-on network.
Today's campus networks are expected to deliver services thought impossible just a few years ago. Video conferencing, real-time collaboration and distance learning are a few of the applications that schools are deploying to help make students more competitive and collaborative in a global economy. Networks are at the core of delivering a premium experience to today's youth that digests information from wired and wireless devices alike.
"As technology consumerization and mobility have captured the user community -- and an economic slowdown has crimped IT budgets -- IT leaders in education have become increasingly open to leveraging personally owned devices and external Web 2.0 services as well as to delivering information and services beyond the firewall of their data centers and far afield from their physical campuses," noted Bill Rust, analyst, Gartner Research. "As a result, the education ecosystem is undergoing a transformation that will change the nature of teaching and learning as well as redefine the definition of the classroom or lecture hall."(1)
"Our student size has doubled to more than 10,500 in the past decade, and the range of technology needs has expanded greatly too, but the performance-to-value ratio is a prime concern," said Tom Queen, Director of Technology at the Fort Mill School District in South Carolina. "We need networks that work quickly and are simple to configure and troubleshoot. We want high performance, not high maintenance."
The Fort Mill network implementation began with the choice of a Brocade FCX stackable switch for a new school. With the savings afforded by this implementation, the school district decided to add new switches to cover six of the 13 schools in the district by mid-2012, with other rollouts in the works. The district is also considering a new set of Brocade platforms, including the Brocade MLX® family of routers, the Brocade ServerIron® ADX family of high-performance application delivery switches and the Brocade VDX® family of switches, the industry's first Ethernet fabric switches.
It's a similar story at the El Monte Union High School District in southern California. This network implementation had to accommodate some 28,000 students, including one of the largest and most respected adult education systems in the country, with limited resources. "Our funds come and go, so when we do an upgrade, we need a comprehensive solution that's simple to maintain, because we don't have a big support staff on site," said Cathi Eredia, Interim Director of Technology at El Monte Union High School District. "Our students don't want access to just the server -- they want access to the world, and Brocade is a true partner in helping us provide that in a reliable way."
The El Monte Union High School District currently has Brocade MLX routers for Layer 3 core routing and Brocade FCX and Brocade FastIron® SX switches in the IDFs that connect to the desktop and support a host of Power over Ethernet (PoE) equipment, including IP surveillance cameras, wireless access points and a district-wide voice over IP (VoIP) installation. Currently the district's 10 Gigabit Ethernet (GbE) backbone is heavily utilized and its 1 GbE metropolitan area network (MAN) and Internet connections are routinely saturated with the increasing use of video within the district by both students and staff.
The Washington School District in Missouri supports approximately 4,200 students in 14 locations spread over 257 square miles in three separate counties. It too has implemented a Brocade network. "Our goal with this upgrade was to simplify and streamline the network, so that we're able to troubleshoot and identify issues before they become problems," said Dale Loesing, Network Administrator. "We need high-performance, enterprise-class solutions that offer both reliability and easy maintenance, and that's what brought us to Brocade."
The Washington School District currently uses Brocade FCX switches to support its network, a Brocade MLX router for the network core and Brocade VDX switches for prioritizing services. The district also has implemented Brocade Mobility wireless controllers for centralized wireless management and Brocade Mobility access points for wireless connectivity.
The strategic network is built for continued growth and new technologies. All Brocade FCX switches are capable of delivering Brocade HyperEdge™ technology, which is designed to provide new levels of automation and simplification in campus LANs -- with significant cost savings and investment protection. HyperEdge technology is a fundamental component of the Brocade vision for The Effortless Network™ -- a way of greatly simplifying network deployment and management.
School districts constantly face challenges in getting the budgets they need when the state's resources are already thin. At the same time, students need to work with emerging platforms and applications that can best prepare them for life after graduation, and these demands invariably strain the network. Brocade networking solutions enable schools and school districts to cost-effectively deliver world-class education using innovative technologies that provide new ways of teaching and learning.
About Brocade
Brocade (NASDAQ: BRCD) networking solutions help the world's leading organizations transition smoothly to a world where applications and information reside anywhere. (www.brocade.com)
Brocade, Brocade Assurance, the B-wing symbol, DCX, Fabric OS, MLX, SAN Health, VCS, and VDX are registered trademarks, and AnyIO, Brocade One, CloudPlex, Effortless Networking, ICX, NET Health, OpenScript, and The Effortless Network are trademarks of Brocade Communications Systems, Inc., in the United States and/or in other countries. Other brands, products, or service names mentioned may be trademarks of their respective owners.
© 2012 Brocade Communications Systems, Inc. All Rights Reserved.
(1) "Key Issues for K-12 Education, 2011"; Gartner Inc.
Add to Digg Bookmark with del.icio.us Add to Newsvine
CONTACTS
Brocade Media & Analyst Relations
Katie Bromley
Tel: 408.333.0429
[email protected]

Brocade Investor Relations
Robert Eggers
Tel: 408.333.8797
[email protected]


Copyright @ Marketwire
Page: 1
Related Keywords:
Brocade, networking, ethernet, fiber channel, converged, SAN, wireless, security appliances, Office Equipment, Applications, Education, Security, Networking, Internet, Business Issues, Connectivity, Server Hardware, Wireless, Ethernet, Server Computers, Routers, Switches, Security, Internet Server Applications, Web Servers, Management, USA, Marketwire, Inc., , Appliances, Internet Technology, Internet, Web 2.0, Family, Other,
---