Bridgelux Named to Forbes List of America's Most Promising Companies
(December 01, 2011)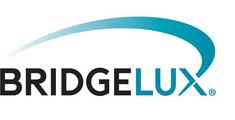 LIVERMORE, CA -- (Marketwire) -- 12/01/11 -- Bridgelux, a leading developer and manufacturer of LED lighting technologies and solutions, announced today that it has been named to Forbes' prestigious list of America's Most Promising Companies (AMPC). Bridgelux was ranked 58th on the list of 100 privately-held companies selected from 22 industries for their innovative business models and strong management teams. Forbes noted that Bridgelux revenue grew 168% from 2008 - 2010.
"We are extremely honored to be selected by Forbes for this influential list of high-growth, high-potential companies," said Bill Watkins, Bridgelux's chief executive officer. "Our technology breakthroughs and innovative product designs have helped drive rapid adoption of our industry-leading array architecture in the general illumination market. We are excited about the prospects of continued rapid growth in the years ahead as mass adoption of solid state lighting accelerates."
About Forbes List of America's Most Promising Companies
Forbes' list of America's Most Promising Companies features 100 privately held companies with compelling business models, strong management teams, notable customers, strategic partners and precious investment capital.
"Sizing up younger, privately held companies is hard: Their fortunes can change very quickly and there's a dearth of public data," says Forbes Executive Editor Brett Nelson. "We took a more comprehensive approach to evaluate their health and potential."
To sharpen its search, Forbes teamed up with CB Insights, a Manhattan-based data firm that tracks investment in high-growth private companies. With $650,000 in grants from the National Science Foundation, CB has developed complex software called Mosaic that mines myriad online sources (from press releases and social networks to job boards and court filings) to come up with one, algorithmically derived score that measures a private company's health. Forbes married Mosaic's data-crunching with old-fashioned reporting to assemble a list of rising stars with bright growth prospects. To view the complete the list, please visit www.forbes.com/ampc.
About Bridgelux
Bridgelux is a leading developer and manufacturer of technologies and solutions transforming the $40 billion global lighting industry into a $100 billion market opportunity. Based in Livermore, California, Bridgelux is a pioneer in solid state lighting (SSL), expanding the market for light-emitting diode (LED) technologies by driving down the cost of LED lighting systems. Bridgelux's patented light source technology replaces traditional technologies (such as incandescent, halogen, fluorescent and high intensity discharge lighting) with integrated, solid state lighting solutions that enable lamp and luminaire manufacturers to provide high performance and energy-efficient white light for the rapidly growing interior and exterior lighting markets, including street lights, commercial lighting and consumer applications. With more than 550 patent applications filed or granted worldwide, Bridgelux is the only vertically integrated LED manufacturer and developer of solid state light sources that designs its solutions specifically for the lighting industry. For more information about the company, please visit www.bridgelux.com.
Contact:
Brian Fisher
Bridgelux, Inc.
Phone: 925.583.8563
E-mail: [email protected]


Copyright @ Marketwire
Page: 1
Related Keywords:
Bridgelux, Inc., Marketwire, Inc., , Business, Science,
---