Brickell Analytics, LLC Specializes in Macro Based Research; Beats Out New Sentiment Firms in Timeliness and Accuracy of Predictions
(February 16, 2012)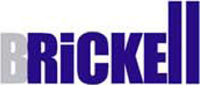 MIAMI, FL -- (Marketwire) -- 02/16/12 -- Brickell Analytics, LLC research combines short-term sentiment analysis with long term Elliott Wave theory, and while they are not the only company that practices the techniques of Elliott Wave, they have a certain forte for early and accurate predictions.
By using three components -- qualitative global macro analysis, Elliott Wave analysis and quantitative analysis -- the group can tap short-term sentiment data to predict turns at particular junctures. Additionally, they predict the degree or size of the turn, big or small and can comment on the changes they are noticing.
Their longer-term forecasting requires an element of non-linear thinking. The analysis must be done by a human and cannot be substituted by a machine. Brickell's expertise lies in their ability to crosscheck their work with their short-term models. On July 11, 2011 they predicted the top in Netflix, commenting the stock had hit an all-time high at 301.42. Brickell further explained that they had monitored the stock so that when it finally topped, it was able to sell-off in a crash-like scenario.
"Our research is based on sentiment analysis, which is contrarian in nature. We cover the most liquid markets, and once we capture the reversal, we ride the wave until it peaks or bottoms," commented Isaac Gilinski, President of Brickell Analytics, LLC.
Brickell's indicators proved accurate in 2011. They turned extremely bearish on the Nikkei and DAX in February, silver in May, Netflix in July and the CHF in August; and they turned extremely bullish on the DXY in April, wheat in July and the SPX in October. Their probability of success increases as their views become more out of consensus.
On February 14, 2012, Brickell called an imminent top and reversal in Apple and Priceline. Their wave count is indicating that a top is near -- optimism is close to peaking. Brickell is predicting that once Apple tops and turns, equities will do so as well.
"The human analysis of Elliott Waves is more of an art than a science," says Gilinski.
Brickell Analytics, LLC is a research service that offers macro-based research on global markets.
Contact
John Seibert
305-438-0101
Email Contact


Copyright @ Marketwire
Page: 1
Related Keywords:
Brickell Analytics, LLC, Marketwire, ,Silver,Science,
---