Brands Should Re-Evaluate Their Social Media Strategy to Take Advantage of the Facebook Timeline Switch, Says Punch Communications
(April 04, 2012)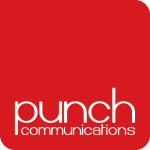 LONDON, UNITED KINGDOM -- (Marketwire) -- 04/04/12 -- Friday March 30th 2012 saw all Facebook pages automatically switch over to the new Timeline layout whether they were fully prepared or not. The switch places a greater emphasis on the visual impact of posts along with some addition of a number of features and functionality. For brands and businesses using Facebook there are a number of factors that now need to be taken into consideration to take full advantage of the changes, advises integrated PR, social media and SEO agency, Punch Communications.
The new Timeline layout displays posts and content with a greater emphasis on the visual impact of assets. The large cover photo along with the option to have both featured and pinned posts offer a number of opportunities to grab users' attention with aesthetically pleasing visuals. Although the Timeline switch is a recent one there are already figures indicating the impact that this may have had on how content is displayed and interacted with by users.
One industry survey indicated a number of interesting changes as a result of the Timeline roll out, all brand pages with follower figures below the 10 million mark have seen a marked increase in overall engagement, whereas pages under the 1 million follower mark have seen an average increase of around 60% for 'Likes' per brand post.
Early analysis of engagement and sharing behavior since the switch to Timeline suggests that overall the content that has performed most favorably is that which includes video and image assets. The increased visual emphasis of the Timeline layout means brands that were content to post predominantly text based content along with the occasional image, may be missing out on additional engagement that could be generated with very little added outlay in the form of creating visual assets.
Pete Goold, Managing Director at social search and online PR agency, Punch Communications, said: "The change to Facebook's overall layout and design in the form of Timeline has already shown an impact in engagement for a number of brands on the social network, especially those whose pages have over 10 million fans, as the switch has hit these pages with a general decrease in overall engagement. The best thing for brands and businesses to do now is to take stock of the situation, get to grips with the new layout, find out what it offers and how they can take advantage of the features to best engage their social audience.
"Visual content has always been popular on social media, generally generating greater engagement and shares than text content alone and now with the advent of Timeline this rings truer than ever. Looking to utilise attractive visual assets in conjunction with engaging content will pay even greater dividends than before for most brands using Facebook, along with cleverly utlising the new functions of pinning and highlighting posts to draw attention to the most aesthetically pleasing and interesting image and video assets. The importance of including pictures and videos into a social media content calendar now appears clearer than ever as the impact of Timeline becomes clearer the more brands understand about their audience and how they interact with the Timeline profile the better."
For more information about Punch Communications, or to enquire about PR jobs, please visit www.punchcomms.com or contact Punch directly on +44 (0) 1858 411600 or via email, info@punchcomms.com.
Contacts:
Punch Communications
Pete Goold
+44 (0) 1858 411 600
info@punchcomms.com
www.punchcomms.com


Copyright @ Marketwire
Page: 1
Related Keywords:
Punch Communications , Marketwire, , Email, england,
---