Box Removes Barriers to Enterprise-Wide Cloud Adoption
New Tools Deliver Greater Visibility, Enhanced Security
(October 02, 2012)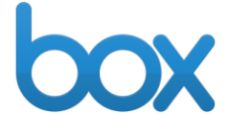 LOS ALTOS, CA -- (Marketwire) -- 10/02/12 -- Box today introduced several new security features, innovative management tools and deep partner integrations to make it easy for enterprises to implement and manage Box at scale. With more than 11 million users globally, including individuals at 125,000 businesses and 92% of the Fortune 500, Box has put content and collaboration at the top of the IT agenda, changing how people work and helping enterprises to securely manage content access and sharing across devices and apps.
"The ability to securely manage information and collaboration can be the difference between winning and losing in today's increasingly competitive business landscape," said Whitney Bouck, GM of Enterprise at Box. "By moving their content to the cloud with Box, innovative IT professionals are changing the game for their organizations, but they need to be confident that their business information is secure. With these new security and management features, Box continues to stay ahead of the curve, ensuring enterprise-grade security in the cloud without compromising user experience and productivity."
Box's momentum in the enterprise has accelerated over 2012, with customers like Avaya, MGM Resorts International, Netflix and Random House, Inc. implementing Box to make their organizations more successful. Today's new security enhancements, along with upcoming product and partner news, will be showcased at BoxWorks, the company's annual customer conference and industry event, taking place October 7th through the 9th. Headline speakers at BoxWorks include several Box customers pushing the envelope of what's possible with cloud software, such as GAP, McAfee and Nationwide.
New Reporting API and Business Intelligence Partners
Box is building security and content intelligence features into its platform, but also enabling integrations through its API to cutting edge business intelligence (BI) partners, including GoodData. With the new reporting API, enterprises can now incorporate Box activity logs to third-party BI platforms, to report and monitor the events and activity that occur as employees collaborate with internal and external partners. If unusual shifts in usage, spikes in traffic on Box or abnormal behavior occur -- a user downloading several hundred files at once, for example -- admins can be alerted in real time and take appropriate action. By building this technology directly into Box and with partnering with leading BI innovators, admins can increase the level of insight they have into their businesses' content and provide strategic management of the company's critical assets and operations.
Box and Proofpoint Integration
Box is announcing a new relationship with Proofpoint to offer enhanced security, compliance and control over documents shared via Box. The integration simplifies how IT admins identify restricted content and remove it from shared folders, protecting against the loss of confidential information. Using the Box API, when a file is uploaded, Proofpoint's security-as-a-service is notified, will scan the file, and if it finds content in violation of policy, will alert the administrator.
"We're seeing a huge increase in demand for solutions that allow organizations of all types to better handle and protect important information, especially those that are using cloud applications," said Gary Steele, CEO at Proofpoint. "Box shares our values when it comes to protecting enterprise customers' data and through our integration, we are delivering an advanced layer of security capabilities that enable enterprises to have a full view of what is happening with sensitive information across their organization."
New Advanced Search in the Box Admin Console
Box today is enhancing search for admins, giving IT more tools to rapidly find any content, anywhere on Box. Box admins now have more granular enterprise-wide search functionality that streamlines content discovery and provides the ability to see how files are shared within and outside of their company. Files can quickly be searched by filename, content type, date range, size and context. Additionally, admins can easily save their most common queries for repeated access through a bookmarked URL, making regular reviews of content simple and straightforward.
Two-Step Login Verification
To help end users and businesses of all sizes further protect their information, Box is expanding its authentication choices with the introduction of native two-step login verification. Box has long supported multi-factor authentication through leading single sign-on partners like Ping, Okta, Intel, OneLogin and VMWare, and with this new feature, Box is adding choices for businesses and also giving personal users better tools to protect against unauthorized access to their content.
Availability
Two-step login verification is rolling out this week to customers and the reporting API is available today. The Proofpoint's security-as-a-service integration will be available in Q1 of 2013. The advanced search capability is available now as part of an admin console beta program for Box Enterprise customers. If you would like to join the beta program, please email adminbeta@box.com. For more information on today's announcement, please visit the Box blog.
To learn more about Box, join our upcoming customer conference at www.box.com/boxworks.
About Box
Founded in 2005, Box provides a secure content sharing platform that both users and IT love and adopt. Content on Box can be shared internally and externally, accessed through iPad, iPhone, Android and Windows Phone applications, among others, and extended to partner applications such as Google Apps, NetSuite and Salesforce. Headquartered in Los Altos, CA, Box is a privately held company and is backed by venture capital firms Andreessen Horowitz, Bessemer Venture Partners, Draper Fisher Jurvetson, Emergence Capital Partners, General Atlantic, Meritech Capital Partners, NEA, Scale Venture Partners, and U.S. Venture Partners, and strategic investors salesforce.com and SAP. To learn more about Box, visit www.box.com.
Proofpoint is a trademark and/or registered trademark of Proofpoint, Inc. in the United States and/or other jurisdictions. All other marks and names mentioned herein may be trademarks of their respective companies. The use of the word "partner" or "partnership" does not imply a legal partnership relationship between Proofpoint and any other company
Copyright @ Marketwire
Page: 1
Related Keywords:
Box , USA, Marketwire, Inc., Apple Computer, Business, Email, Other,
---