Box Names Bizmo and TouchDraw as Top Mobile Dev Challenge Winners
Box Received Hundreds of Submissions From Around the World Focused on Improving Business Productivity and Collaboration
(September 27, 2011)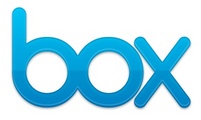 PALO ALTO, CA -- (Marketwire) -- 09/27/11 -- Box today announced the winners of its Box Mobile Dev Challenge, a two-month long contest enticing developers around the world to create robust enterprise apps for iOS and Android tablets. Bizmo, an accounting, time and billing suite for the iPad and iPhone, received the grand prize and TouchDraw, a full-featured vector drawing application with collaboration features for the iPad, took second place. This week at Box's first-ever customer conference, BoxWorks, the Bizmo and TouchDraw teams will pitch their business solutions to Draper Fisher Jurvetson as well as demo their new applications to the hundreds of Box customer and partner attendees.
"The level of mobile innovation we've seen from the enterprise developer community is extraordinary and it's only the beginning," said Aaron Levie, co-founder and CEO of Box. "Mobile adoption in the enterprise is igniting a demand for business applications and creating new opportunities for developers to build customized tools that traditional vendors, like Microsoft, simply would struggle to support."
"We were pleased to work with Box's APIs to provide our joint customers a more productive app by making the user experience seamless," said Brad Florin, CEO of Bizmo. "The integration between Bizmo and Box addresses the intersection of data and documents where business requires content from both systems. Bizmo is the data source for time, billing and accounting transactions, while Box is the hub for documents and files used for authoring, publishing and collaboration."
"The Box Developer Challenge really opened our eyes to the fact that the Box platform is about more than simple file sharing," said Jon Lipsky, founder and owner of Elevenworks, LLC. "It's really a platform that enables us to integrate our applications and solutions into a larger business collaboration process."
Box received applications from around the world that ranged from supporting project management tasks to simplifying the interview process and improving meeting efficiency. The top ten winners received a selection of prizes from up to $30K in cash, $10K in InMobi ad network spend, new Motorola Atrix with lapdocs and Verizon MiFi cards. Leading mobile influencers joined Box as sponsors and judges ranging from Accenture, AT&T, Draper Fisher Jurvetson, InMobi, SiliconAngle, MobileCrunch, Motorola, Twitter, VentureBeat, Verizon and Xyologic.
Box Developer Challenge Winners
Grand Prize Winner -- Bizmo
Bizmo is the first accounting, time, and billing suite for the iPad and iPhone. The Box integration in Bizmo allows users to associate any item in Bizmo with a folder on Box. For example, Bizmo allows you to maintain a catalog of the products and services your company provides, and you can keep an info sheet for each item associated with its record in Bizmo. Box's sharing capabilities are built into Bizmo, so those info sheets can be sent straight to customers from the app.
"We integrated with the Box APIs, which were easy to use and delivered reliable and fast access to content stored in Box," continued Brad Florin, CEO of Bizmo. "Beyond just accessing documents, the API allowed our app to integrate tightly and leverage advanced Box features like versioning, searching, commenting, sharing and collaboration."
Second Prize -- TouchDraw
TouchDraw is a vector drawing application for the iPad. Its features make it extremely powerful, and its integration with Box gives it powerful collaborative functionality. Many of the features that you're used to accessing from the Box interface are available directly from TouchDraw, like sharing files, editing permissions, and adding tags and comments.
"Adding Box support into TouchDraw not only allows our customers to share and collaborate with each other, but also provides us with a perfect solution to collaborate, support and share with our users directly," said Jon of Elevenworks. "We're looking forward to providing additional features and solutions built on top of the Box platform."
Top-Ten Winners
Bizmo - iPad/iPhone, Accounting
TouchDraw - iPad, Vector drawing
Helix Conference - Android (Honeycomb), Meetings
GiggoBox - Android, Mobile research
Gamooga - Android, Meetings
WhatABox - iPhone, Meetings
TheInterviewr - iPhone, Interviews
SiloLinks - iPad, Enterprise collaboration
CallTrunk - iPhone, Call recording
Project Catalyst - iPad/iPhone, Team project management
To learn more about the challenge winners and the Box open platform, please visit www.box.net/blog and www.box.net/developers.
About Box
Founded in 2005, Box provides a secure, scalable content sharing platform that both users and IT love and adopt. Today, nearly 6 million individuals and 60,000 companies use Box to easily manage information and collaboration in the cloud, with enterprise-grade security and oversight. Content on Box can be shared internally and externally, accessed through iPad, iPhone and Android applications, and extended to partner applications such as Google Apps, NetSuite and Salesforce. Headquartered in Palo Alto, CA, Box is a privately held company and is backed by venture capital firms Andreessen Horowitz, Draper Fisher Jurvetson, Emergence Capital Partners, Meritech Capital Partners, Scale Venture Partners, and U.S. Venture Partners.
Bizmo is a registered trademark of Bizmo, LLC
Copyright @ Marketwire
Page: 1
Related Keywords:
Box, Business, Authoring/Programming, Authoring, USA, Marketwire, Apple Computer, Business, Other,
---