Box Achieves Mobile Ubiquity With New Offerings for Every Enterprise on Every Platform
Native Apps for Android Tablet and PlayBook Join an All-New HTML5 Compatible Mobile Browser to Round Out Box's Mobile Strategy
(August 11, 2011)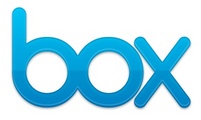 PALO ALTO, CA -- (Marketwire) -- 08/11/11 -- Box today launched three new mobile solutions, with Box for Android Tablet, Box for PlayBook, and an all-new HTML5 compatible mobile browser. Due to escalating mobile adoption in the enterprise, Box has already seen an increase of over six hundred percent in mobile customer implementations within the first seven months of 2011 compared to all of 2010. Box's new solutions answer growing demand for multi-platform support, and reinforce the company's mission to make it easy for today's mobile workers to access and share content from anywhere, on any device.
"Enterprises that are embracing mobility are also having to embrace platform diversity, as employees want to have access to tools and content from the devices of their choice," said Aaron Levie, co-founder and CEO of Box. "The future of enterprise mobility won't be owned by any one platform, and we're investing aggressively to deliver an unparalleled experience across all devices in a way that platform-committed vendors like Microsoft fundamentally cannot."
According to the August 2011 report by Forrester Research Inc., "The Forrester Wave™: Mobile Collaboration, Q3 2011," in which Box was named a leading mobile collaboration vendor, "We now live and always will live in a multi-device world, where companies and consumers choose different smartphone and tablet platforms and expect to get apps on all of them. This means that companies need vendors that already support the most important mobile platforms: iOS, Android, and RIM, as well as Windows and Macintosh computers and the common browsers."
Today's announcement includes Box for Android tablet and Box for PlayBook, both providing simple and secure collaboration and content sharing for Honeycomb and RIM platforms. These new mobile offerings join Box's apps for iPad and TouchPad, rounding out the company's tablet app lineup. Additionally, to ensure that every user has an unparalleled Box experience on any device, Box launched a rebuilt version of m.box.net, its mobile web offering. The new m.box.net site leverages HTML5 features to enable users to easily view files and folders as well as directly add comments, share new content and search throughout their entire account quickly on any device.
Companies such as Pandora, TaylorMade, Clear Channel and Six Flags are successfully building collaborative mobile workforces and realizing the benefits of Box's mobile solution. To date, downloads of Box's native apps total approximately 400,000 for iOS and 100,000 for Android.
To learn more about Box for Android, Box for PlayBook or m.box.net, please visit www.box.net/mobile or join our upcoming customer conference at www.box.net/boxworks.
To read about Box's placement in The Forrester Wave™ report, please visit www.box.net/forresterwave.
About Box
Founded in 2005, Box provides a secure content sharing platform that both users and IT love and adopt. Content on Box can be shared internally and externally, accessed through iPad, iPhone, Android, TouchPad and PlayBook applications, and extended to partner applications such as Google Apps, NetSuite and Salesforce. Headquartered in Palo Alto, CA, Box is a privately held company and is backed by venture capital firms Andreessen Horowitz, Draper Fisher Jurvetson, Emergence Capital Partners, Meritech Capital Partners, Scale Venture Partners, and U.S. Venture Partners.
To learn more about Box, please visit www.box.net.
Copyright @ Marketwire
Page: 1
Related Keywords:
Box, Internet,Communications,Digital Audio,Web,Smart Phone,iPods,iphone,iPad,Search,Applications,Research,browser,Google,Applications,Computer Technology,Internet,Mobile Devices,Smartphone,Search,Internet Server Applications,Search Engines,Search Servers,Computers/Peripherals,Input/Output,Notebook/Laptop/tablets,Mac,OS9,OSX,USA,Marketwire, Inc.,Apple Computer,Internet Technology,Browsers,
---