Boundary Integration With Opscode Chef(R) Improves Big Data Application Performance
Customers Can See Changes to Their Environment Two Seconds After They Happen, Enabling Instant Analysis and Quick Fixes That Ensure Continuous Quality of Service
(April 26, 2012)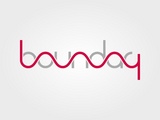 SAN FRANCISCO, CA -- (Marketwire) -- 04/26/12 -- Boundary™, a provider of cloud-based monitoring systems for Big Data applications, today announced its integration to Opscode, the leader in cloud infrastructure automation. The integration brings the full capabilities of Opscode Chef®, the popular systems integration framework, to Boundary's real-time cloud-based monitoring platform.
By leveraging the infrastructure automation capabilities of Chef, Boundary is able to display changes that impact a user's application environment, less than two seconds after they occur. The alerts, which appear as annotations in Boundary's real-time analytics graph, enable developers and IT operations staff to respond quickly to problems and ensure high-quality performance in dynamic Big Data environments.
"With Boundary's Chef integration, we're able to automate both our internal monitoring and our external cloud-based monitoring," said Adam D'Amico, Director of Technical Operations for Okta. "It's nice not to have to worry about gaps in our visibility when we deploy new resources."
The integration has three components. First, Boundary supplies a "Chef Cookbook" to automate deployment and management of Boundary "meters" across users' public and/or private infrastructure. Second, meters in Boundary are automatically tagged and grouped according to node tags and roles in Chef. This ensures a seamless and consistent view of the environment, as users move between Chef and Boundary. Third, Boundary annotates its real-time monitoring graph with all changes deployed by Chef. Within two seconds, users can receive an alert on the effect in the environment.
"Integrating Chef with Boundary provides customers a way to see the effect of any application change -- such as when configuration settings are updated -- in a continuous second-by-second view," said Gary Read, CEO at Boundary. "The ability to see changes annotated in Boundary's real-time graph provides a cause-and-effect view that helps customers find developing problems before they become fires."
"Cloud computing and Big Data have created new requirements for monitoring distributed systems," said Jesse Robbins, Opscode Chief Community Officer. "By integrating with Chef, Boundary is offering developers and operations teams a unique view of their applications that helps them continuously deliver quality service to their customers."
Interested users can register here for a 14-day free trial of the Boundary platform. Both cookbooks are open source and available on Boundary's GitHub page.
About Boundary
Boundary (www.boundary.com) enables organizations running Big Data applications to deliver continuous quality of service and enhance their operational agility. Unlike traditional monitoring solutions, Boundary believes in collecting all the data by the second, providing critical, real-time application insights for dynamic infrastructures. Boundary is a privately-held company based in San Francisco, California with venture funding from Lightspeed Venture Partners.
Add to Digg Bookmark with del.icio.us Add to Newsvine
Press Contact
Kevin Wolf
Email Contact
+1 (650) 327-1641


Copyright @ Marketwire
Page: 1
Related Keywords:
Big Data, APM, application performance, real-time, Opscode, Chef, Marketwire, ,
---