Boundary Announces Real-Time Monitoring Solution for Big Data Applications
Developers, Operations and DevOps Teams Can Now Respond to Changes in Their Distributed Applications Within Seconds to Deliver Continuous Quality of Service and Enhance Their Operational Agility
(March 27, 2012)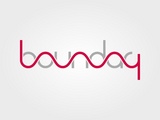 SAN FRANCISCO, CA -- (Marketwire) -- 03/27/12 -- Boundary™, provider of monitoring solutions for big data applications, today announced the general availability of its SaaS solution that enables organizations to deliver continuous quality of service and enhance their operational agility. For the first time, DevOps teams can see even the slightest of behavior and performance changes in their distributed application environments within seconds; before they become business impacting. This all-new approach to monitoring addresses two critical challenges faced by DevOps professionals: the need to immediately see and understand the impact of a rapidly changing application together with a significantly higher degree of visibility for monitoring big data architectures.
"Simply put, it's time to rethink monitoring," said Gary Read, CEO of Boundary. "The rise of Big Data and the need for Operational Agility have created entirely new computing stacks, which have in turn caused a great need for a capable monitoring tool that takes an application-centric view as opposed to a device-centric view. Boundary is offering a solution that watches all of the data all of the time and delivers critical insights to users on a second by second basis."
Boundary's innovative approach to monitoring is aimed at organizations with modern IT architectures that are currently struggling to monitor their Big Data applications for crucial insights into key behaviors and patterns. The company's approach focuses on improving the four major tenets of monitoring:
Data Collection (metrics) - collect all the data all the time instead of sampling;
Advanced Analytics - meaningful analytics to help give customers rapid insights into massive amounts of monitoring metrics;
Application Centric View - monitor how all of the tiers of the application interact rather than looking at the performance of individual servers, monitor applications built using components and languages such as Hadoop, Cassandra, Erlang, PHP, Python, Ruby, Riak, CouchDB and others;
Real Time - redefining real-time monitoring -- see the impact within seconds of the packets flowing as opposed to waiting for several minutes, be able to spot "brown outs" before "black outs" occur.
"The conventional approach to IT infrastructure and application monitoring is poised to change. This is being driven by changes in the data center architecture itself, as well as the need for greater operational agility (and effectiveness," said Cameron Haight, Gartner Research Vice President, in a November 2011 report entitled DevOps and Monitoring: New Rules for New Environments. "Organizations should set aside funds to invest in tools that will help them align with the new IT monitoring paradigm, including the increasing need for addressing big management data."
"Before Boundary, the network traffic flowing around our infrastructure was opaque," said Jesse Newland, Systems Engineer for GitHub. "This made it extremely difficult to understand key patterns and trends in our network without a great deal of extra work. Boundary provides us with actionable intelligence quickly so that we don't have to spelunk around and do a lot of additional research, which is hugely helpful for our lean development team."
Try Boundary today!
Interested individuals can try Boundary today by clicking here.
Additional Information
About Boundary
Boundary (www.boundary.com) enables organizations running Big Data applications to deliver continuous quality of service and enhance their operational agility. Unlike traditional monitoring solutions, Boundary believes in collecting all the data all the time and provides critical, real time application insights for dynamic infrastructures. Boundary is a privately held company based in San Francisco, California with venture funding from Lightspeed Venture Partners.
Press Contact
Matt Coolidge
LEWIS Pulse for Boundary
Email Contact
+1 415-875-7493


Copyright @ Marketwire
Page: 1
Related Keywords:
monitoring-as-a-service, network data, network monitoring, flow data, DevOps, monitoring, big data, Applications, Business Issues, Management, CTO/CIO, CEO/CFO, Marketwire, , Engineering, Business,
---