Boston Area Businesses Get Ready to 'BoodleUP'
Seed Financing Propels Zylo Media Launch in Boston
(June 19, 2012)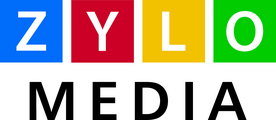 CAMBRIDGE, MA -- (Marketwire) -- 06/19/12 -- Zylo Media® announces the official launch of BoodleUP® -- the decision marketing platform where promotional offers meet casual games to create extremely high levels of consumer engagement. The company recently raised $400,000 in seed funding and successfully beta-tested BoodleUP in Portland, Maine. Today, Zylo Media releases its web-based and mobile applications that feature more than 150 different product and service prize offers from a diverse group of Boston-area businesses. Consumers who wish to join in 'the fun of the game' should visit www.BoodleUP.com, or download the BoodleUP mobile app for the iPhone and iPad.
BoodleUP is a mobile and online advertising platform designed for national, regional and local merchants. Unlike anything else, it puts the power of choice in the hands of consumers -- with BoodleUP people play games, contemplate a myriad of prize offers and ultimately choose to accept a prize that they prefer.
"After a successful pilot in Portland and a round of seed funding, we made the strategic decision to launch BoodleUP in greater Boston," said Robert Bruce, founder and CEO. "We are offering advertisers and consumers something truly unique in the marketplace. BoodleUP is proven to connect brands and consumers in a way that successfully builds customer engagement and loyalty while driving traffic to brick and mortar stores."
BoodleUP = Games + Offers (Effective 'Gamification' of Advertising)
Gamification describes the broad trend of applying game mechanics to non-game environments in order to motivate people and affect behavior. Gartner, a technology research firm, predicted last year that in the near future, "a gamified service for consumer-goods marketing and customer retention will become as important as Facebook, eBay or Amazon." BoodleUP does just that by offering products and services -- with real value to consumers -- in a gaming environment that generates interest and helps to build awareness and customer loyalty.
How BoodleUP Works
BoodleUP is free to play. Players engage in simple games of chance that feature prize offers for products and services from advertisers. Players win offers frequently -- approximately once every minute -- and like 'Deal or No Deal' they can choose to accept a prize offer or decline it and continue to play for a chance to win another item. Once a player accepts a prize, they are "locked out" from accepting another prize from BoodleUP for a pre-determined number of days. The "lockout period" leads players to carefully consider each prize offer and reinforces the value associated with what they select. The BoodleUP lockout provision gives the power of choice to the player and creates a unique, authentic and positive relationship between consumer and advertiser.
"We had an extremely successful experience with BoodleUP and the team at Zylo Media during the pilot in Portland, Maine," said Director of Marketing for Gritty McDuff's Brewing Company, Thomas Wilson. "We felt it was a great way to connect people to Gritty's. It was particularly appealing to us because it provided offers designed to bring customers into our brew pubs without discounting our products and brand."
BoodleUP in Boston -- Check It Out!
BoodleUP is accepting player registrations and welcomes new advertisers in the greater Boston area. Please go to www.BoodleUP.com or download the BoodleUP mobile app for the iPad or iPhone to engage with more than 150 unique products or services representing more than 35 Boston-area businesses. To get in on the branding experience for your company, contact Kate Snyder at [email protected].
About Zylo Media
Zylo Media is a digital media company with big ideas. We develop innovative, proprietary methods to connect consumers with advertisers. We are committed to building business relationships that last, both with advertisers, and between advertisers and their customers. For more information about Zylo Media, please visit www.ZyloMedia.com, or email us at [email protected].
Add to Digg Bookmark with del.icio.us Add to Newsvine
Media Contact:
Traci Massaro
Zylo Media
Email Contact
617-877-1293


Copyright @ Marketwire
Page: 1
Related Keywords:
Zylo Media , Sales,Applications,Advertising,Marketing,Sales & Marketing,Internet,Internet Server Applications,E-mail,Prosumer/Consumer,Business,Gaming,Marketing,email,Marketwire,Apple Computer,Business,Email,
---