BlueTie Collaboration Service Now Available on Mac
BlueTie Adds Native Support for Apple's Safari(R) Web Browser
(January 20, 2009)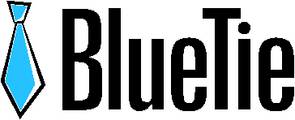 ROCHESTER, NY -- (Marketwire) -- 01/20/09 -- BlueTie, Inc., the leading Software as a Service (SaaS) provider of collaboration services for businesses, announces today that the BlueTie Collaboration service now supports Apple Inc.'s Safari Web browser.
BlueTie Collaboration is a business-class suite of applications including email with virus and spam protection, shared contacts, calendars, and files, instant messaging, and mobile access. BlueTie is designed to make it easier for businesses to communicate more effectively, and work together more efficiently.
BlueTie is already accessible via the world's most popular Web browsers including Internet Explorer, Firefox, and Netscape. Adding Safari to the list provides businesses that run on Macintosh, or businesses that have mixed environments to benefit from the BlueTie service.
"BlueTie is committed to providing businesses with an integrated platform to manage their communications and productivity," said David Koretz, President and CEO. "We are very pleased to add native Macintosh support for our customers as we continue to provide anywhere, anytime accessibility to BlueTie."
Safari support is immediately available to all BlueTie users, and partners. Safari is also available to Windows users that are looking for an alternative Web browser.
About BlueTie, Inc.
BlueTie is the leading provider of collaboration services for small to mid-sized businesses (SMBs) worldwide. BlueTie offers a hosted application integrated with the Web's most useful services including special event gift purchasing, travel booking, and email marketing. BlueTie revolutionized the SaaS market in1999 by introducing the first hosted suite of small & medium business collaboration tools, and again in 2006 with the launch of Featuretisements(TM) -- a new way to monetize applications. BlueTie continues to be a market leader by delivering incredibly simple applications that are fast, inexpensive and reliable.
For more information go to www.BlueTie.com or call 1-800-BlueTie.
Add to Digg Bookmark with del.icio.us Add to Newsvine
For Further Information Contact:
Kim Hoffman
BlueTie
585.586.2000 x1089
Email Contact


Copyright @ Marketwire
Page: 1
Related Keywords:
Safari Support, SAAS, Email, Business Class Email, hosted email, Mac, OS9, OSX, Marketwire, Internet Technology, Business, Internet, Browsers, Spam, Email,
---