Blue Pillar Expands Sustainable Power Management for Tenet Healthcare
Blue Pillar's Critical Power Infrastructure Technology Platform Extending Into Tenet's California Medical Centers in 2012 to Upgrade Asset Security and Readiness While Unlocking New Energy Value
(April 03, 2012)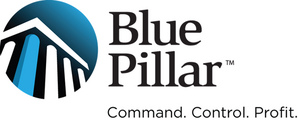 INDIANAPOLIS, IN -- (Marketwire) -- 04/03/12 -- Blue Pillar, Inc., the distributed energy asset management software and controls company, announced today a significant expansion of its two-year relationship with Tenet Healthcare Corporation. Following successful deployments across Tenet's Texas and Florida medical facilities and campuses, the company will use Blue Pillar to enable its on-site energy equipment assets in California to become more physically cyber-secure, to automate testing and provide real-time dispatch capabilities during periods of utility grid instability or emergency.
To date, Blue Pillar has enabled 20 Tenet facilities in Texas and Florida with Blue Pillar's packaged command and control software for its distributed on-site generators, automated transfer switches, fuel systems and related infrastructure, creating an Actionable Microgrid™ at each campus. Tenet leverages Blue Pillar to monitor, control and dispatch those assets for enhanced security and compliance and to realize value from the energy markets through programs like demand response. Blue Pillar's Avise™ product has automated over 35 megawatts (MW) of Tenet generation capacity and acts as the energy operation platform for each facility, providing event management, testing capabilities, automated reporting and meter integration.
"Deploying Blue Pillar's solution for Tenet's energy fleet will help us minimize our overall energy spend, streamline our day-to-day energy management operations and make a meaningful contribution to the stability of the power grid," said Ken Sutherland, Tenet's Vice President of engineering services, construction and design. "Blue Pillar's packaged software solution scales and each campus can be deployed quickly -- which gives Tenet a faster path to achieve savings."
Blue Pillar views Tenet's innovative approach to energy asset management as an example for all multi-site owners of critical power infrastructure. "Tenet Healthcare is a widely-recognized leader in operational excellence. Our products ensure Tenet's ability to manage and optimize its national fleet of on-site energy assets and consumption based on real-time, circuit-level data and local control," said Kevin Kushman, CEO of Blue Pillar. "The result is more secure, efficient and value-creating energy infrastructure."
About Blue Pillar
Blue Pillar is a distributed energy asset management software and controls company turning Fortune 1000, healthcare, manufacturing, telecom, datacenter, higher education, military and government facilities' on-premise energy assets into Actionable Microgrids™. The Blue Pillar application suite lowers enterprise energy spend and increases critical energy asset security, management, compliance and new energy market cash flows from programs like demand response. To learn more, visit www.bluepillar.com.
Add to Digg Bookmark with del.icio.us Add to Newsvine
Corporate Contact:
Scott Prince
Blue Pillar, Inc.
Email Contact
317-508-9933

Media Contact:
Valerie Harding
Ripple Effect Communications
Email Contact
617-536-8887


Copyright @ Marketwire
Page: 1
Related Keywords:
Blue Pillar, Marketwire, Inc., ,
---