Blue Horseshoe Completes Dynamics AX and Warehousing for AX Global Implementation for Patron Spirits
(February 13, 2012)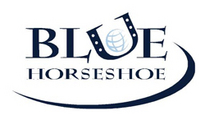 CARMEL, IN -- (Marketwire) -- 02/13/12 -- Blue Horseshoe, a software development and solutions firm, has completed the implementation of Microsoft Dynamics AX and Warehousing for AX (WAX) for Patrón Spirits International, one of the fastest-growing companies in the global beverage alcohol industry.
Patrón Spirits International AG and its subsidiaries are now utilizing Dynamics AX and Warehousing for AX (WAX) to produce, warehouse, and distribute their five distinct brands and assorted gift packs to more than 120 countries and islands across the globe.
To support the transition, Blue Horseshoe resources were in place at multiple Patrón locations including Guadalajara, Mexico; Las Vegas, NV; Schaffhausen, Switzerland and Indianapolis, IN. Pete Sprague, Shareholder & ERP Business Area Manager at Blue Horseshoe shared, "Spanning nine hours of time zones with teams working around the clock, Blue Horseshoe was able to bring together our technical and functional expertise for the beverage industry to ensure Patrón Spirits was provided the support they needed for a successful and seamless transition."
The multi-national, multi-currency, and dual-database server project included both upgrades to existing systems as well as new system design and implementation across multiple brands and facility locations. The combination of Microsoft Dynamics AX, a powerful Enterprise Resource Planning (ERP) system, and Warehousing for AX (WAX), a Certified for Microsoft Dynamics AX (CfMD) advanced supply chain solution, provide Patrón with:
full system reporting and tracking of production, distribution, sale, and forecasting of product inventories;
automation of standard Intercompany processing via integration between dual database servers;
increased visibility of global transactions;
visibility for Finance and Trade & Logistics teams to seamlessly provide accurate and necessary reporting to all levels of the company, from warehouse to Executive reporting;
continuation of their customer-centric approach and flexibility with customer requests and product orders;
ability to track the path of product and the required sets of data both internally and those required by international shipping laws and customs regulations.
Jr. Velazquez, Worldwide Controller for Patrón Spirits International adds, "Blue Horseshoe's system expertise, enduring support and overall commitment from every level of their organization has been vital to our project's success. Our business has been transformed, modernized, and is prepared for years of continued industry growth."
About Patrón Spirits International
Patrón Spirits International is one of the fastest-growing companies in the global beverage alcohol industry. Tequilas in the Patrón portfolio consist of Gran Patrón Burdeos, Gran Patrón Platinum, Patrón Silver, Patrón Reposado, and Patrón Añejo. The company also produces Patrón XO Café and Patrón Citrónge, as well as Pyrat Caribbean rums, and Ultimat vodka. For more, visit http://patronspirits.com/.
About Blue Horseshoe
Blue Horseshoe is a solution services firm based in North America providing expert management & strategy consulting, system design, implementation and optimization, and distribution design services to Fortune 500 and mid-market businesses throughout the world.
For more, visit http://bhsolutions.com/
For more about Warehousing for AX (WAX), Visit http://supplychaindynamicsax.com
Add to Digg Bookmark with del.icio.us Add to Newsvine
Media Contact:
Nellie Stout
Blue Horseshoe
317.573.2583
Email Contact


Copyright @ Marketwire
Page: 1
Related Keywords:
Blue Horseshoe, Switzerland,Marketwire, ,Silver,Shipping,Computer Science,Business,
---