Blue Grass Energy Signs TextPower for Text Messaging Alerts on "Beat the Peak" Program
SMS Messages Help Blue Grass Customers Know When to Minimize Power Usage to Avoid Higher Rates
(February 01, 2012)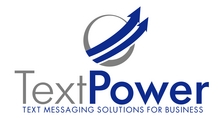 SAN JUAN CAPISTRANO, CA and NICHOLASVILLE, KY -- (Marketwire) -- 02/01/12 -- TextPower, a provider of software and text messaging (SMS) gateway services, today announced that Blue Grass Energy, a member-owned electric cooperative serving customers in 23 counties of north central Kentucky around Lexington, has added TextPower's SMS-based messaging service to provide Blue Grass Energy customers with real-time alerts as part of the cooperative's "Beat the Peak" program.
This program provides customers with instant alerts on heavy usage periods and encourages shutting off unnecessary lights and adjusting thermostats during times of peak usage. In this way, Blue Grass Energy can reduce its power costs during periods of greatest demand and also alleviate strain on the power grid.
"We're delighted to add Blue Grass Energy to our growing list of utility clients who see text messaging as a great way to communicate vital information rapidly to a large installed base of customers," said Mark Nielsen, TextPower's co-founder and executive chairman. "By integrating our text messaging platform with Milsoft's IVR system, Blue Grass Energy is able to easily reach their customers immediately, while significantly improving customer service. We're working with Blue Grass Energy to get the word out about how to get their customers to sign up for this service. Blue Grass Energy is a leader in using new technology to improve service levels for their members, and is recognized by others in the industry for their forward thinking business tactics."
Blue Grass Energy customers may sign up for text alerts directly on the cooperative's website or by texting "bgpeak" to a special shortcode. Their members then will receive alerts as to when reduced energy consumption is needed to keep rates lower.
As the TextPower text service is added by more Blue Grass customers, Blue Grass expects their members to immediately see the value of receiving instant information alerts to better manage their power usage and keep their electricity costs lower.
Blue Grass Energy chose TextPower due to the company's growing reputation for quality service in the utility industry, ability to handle "Mission-Critical" applications, and creativity in handling regional carriers that do not normally accept text messages. Blue Grass Energy has also expanded its use of texting to notify its field staff of important information in real-time, as well as sending out weekly "Green" alerts to help its members conserve energy.
"TextPower came up with an innovative plan to integrate its text messaging system with our Interactive Voice Response (IVR) system from Milsoft," said Ken Cooper, Blue Grass Energy's Manager of Information Technology. "TextPower's proven track record in the utility industry combined with its responsiveness in meeting our needs made them the natural choice for a communications partner."
For many power companies, it's difficult to inform customers about planned or sudden power outages. These customers can spend a significant amount of time on hold waiting for details about when power restoration is expected. TextPower is helping cooperatives like Blue Grass Energy to significantly upgrade their customer service and communication through the ability to receive and send immediate text messages about such things as outages, load shedding alerts, delinquencies, appointment scheduling, and other services using TextPower's Text service 24 hours a day, 7 days a week.
TextPower integrates with an organization's back-office system to create event-triggered alerts that let senior management decide the criteria so that when something happens or reaches a predetermined threshold, alerts are automatically sent to a mobile or group of cell phones, advising them of the occurrence. To benefit from TextPower's SmartAlert™ suite of software capabilities, simply add Text Power's SOAP interface (API) into internal IT systems.
For more information about TextPower's services for utilities or other industries call 818.222.8600, email Info@TextPower.com or visit the TextPower web site at www.TextPower.com.
About TextPower, Inc.
TextPower, Inc. is a Southern California-based company providing business solutions to a variety of industries worldwide using text messaging (SMS). The company provides software and text messaging gateway services that allow companies to use texting to enhance their revenues, decrease costs and improve customer loyalty. Recently, TextPower has added an Out-of Band Authentication product, TextKey™, that replaces the token or security fob for verifying the identity of online users for password-protected applications.
TextPower's infrastructure employs mission-critical redundancy and avalanche-level throughput for the industry's highest reliability, and connectivity to virtually every cell phone user in the United States with connections to most recognized wireless operators around the world. Visit www.TextPower.com, email Info@TextPower.com or call 818.222.8600 for more information.
About Blue Grass Energy
A Touchstone Energy cooperative, Blue Grass Energy, a not-for-profit distribution cooperative, has delivered reliable energy services to nearly 55,000 member-owners in 23 counties in north and central Kentucky. Headquartered in Nicholasville. Blue Grass Energy has district offices in Richmond, Lawrenceburg, and Cynthiana.
Add to Digg Bookmark with del.icio.us Add to Newsvine
For more information contact:
Dan Chmielewski
Madison Alexander PR
714-832-8716
Email Contact


Copyright @ Marketwire
Page: 1
Related Keywords:
TextPower, Inc., Internet, Digital Media Software, Communications, Web, Cell phone, Applications, Security, EMail, Applications, Shipping & Receiving, Security, Internet, Business Issues, Authentication, Authentication, Security, Internet Server Applications, E-mail, Management, USA, Marketwire, Inc., , IT (Information Technology), Communications Technology, Internet Technology, Computer Science, Business, Email, Other,
---