Blue Chip Marketing Worldwide Launches New Mobile Health Care Technology Survey
Survey Will Examine How Mobile Technology Benefits Patient Recruitment for Clinical Trials
(May 15, 2012)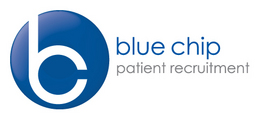 NORTHBROOK, IL -- (Marketwire) -- 05/15/12 -- Blue Chip Patient Recruitment, a division of Blue Chip Marketing Worldwide, today announced the launch of its mHealth (mobile health care technology) Survey. The study will examine the benefits of mobile technology in clinical trial recruitment through three separate surveys targeting patients, physicians and site coordinators. Complete survey results will be presented at this year's Drug Information Association (DIA) Conference, June 26, 2012, during the forum "The Next Patient Recruitment Frontier: Leveraging Mobile Health Care Technology (mHealth) to Recruit Patients for Clinical Trials." Neil Weisman, Executive Vice President and General Manager of Blue Chip Patient Recruitment, will moderate.
"According to the Center for Information & Study on Clinical Research Participation, delays in patient recruitment for clinical trials account for an average of 4.6 months lost per trial. It is our opinion that this delay can be avoided by better understanding where and when potential study participants are most receptive to receiving a message asking them to enroll in a specific study," said Stanton Kawer, Chairman and CEO of Blue Chip Marketing Worldwide. "Blue Chip Patient Recruitment recognizes the significant changes that the growth in mobile technology has delivered to all facets of society. We are specifically interested in identifying how such dynamic platforms can translate to accelerated enrollment for the clinical trial industry. That is our charge."
Blue Chip Patient Recruitment is fielding the mHealth Survey in three parts over the course of three months (March - May 2012), directly targeting three core constituencies -- patients, physicians and trial site coordinators. Selected patient participants have to currently own a smartphone and/or tablet. All participating physicians and site coordinators have to currently be involved in clinical trials.
"The mHealth Survey will help us to determine ways in which mobile devices can be used by each of our key audiences to make them more willing to participate in, engage with, or refer patients to clinical trials," said Neil Weisman. "In our technologically savvy world where people are constantly connected in one way or another, the Survey will be vital in helping Blue Chip Patient Recruitment create tools that will connect patients, physicians and research sites to meaningful clinical trial opportunities."
About Blue Chip Patient Recruitment
Blue Chip Patient Recruitment, a division of Blue Chip Marketing Worldwide, is a global, full-service patient recruitment and retention agency dedicated to accelerating clinical trial enrollment. They have proudly delivered success to the world's top health care corporations for nearly 20 years, across more than 600 clinical studies. They are recognized for their scientific approach to clinical trial marketing, their insights and strategies, their innovative recruitment tactics and their best in class creative. Most importantly, they are known for the intelligence and passionate service that they bring to every study. For more information, visit www.bcpatientrecruitment.com.
About Blue Chip Marketing Worldwide
Founded in 1982 in Northbrook, Illinois, Blue Chip Marketing Worldwide (www.bluechipmarketingworldwide.com) is an independent, full-service global marketing agency that unites brands to sales to deliver unparalleled results. Through 360° insights, proprietary models and detailed execution, BCMW delivers core marketing capabilities for the retail, healthcare and branding sectors. Clients include Procter & Gamble, Gorton's, Wells Enterprises, Inc. (Blue Bunny Ice Cream), Fisher Nuts, On-Cor Frozen Foods, LLC, BioSante Pharmaceuticals, Inc., inVentiv Health and Alva-Amco, among others.
Add to Digg Bookmark with del.icio.us Add to Newsvine
Copyright @ Marketwire
Page: 1
Related Keywords:
mobile health care technology, clinical trial recruitment, mobile technology, healthcare, Communications,Smart Phone,Sales,Marketing,Shipping & Receiving,Sales & Marketing,Health Care,Sales,Sales,Marketwire, Inc., ,Medical,
---