Blitz.io and CopperEgg Partner to Deliver Integrated Real-Time Performance Testing & Cloud Monitoring
Joint Solution Allows Customers to Determine Optimal Infrastructure Sizing to Scale Cloud Applications
(June 18, 2012)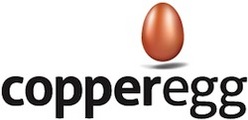 AUSTIN, TX -- (Marketwire) -- 06/18/12 -- CopperEgg, Corp., a cloud analytics and monitoring company, today announced a partnership with Blitz.io, a new approach to Web performance testing for apps, websites and cloud services, to deliver integrated real-time Web performance testing and monitoring for cloud infrastructures. The integration delivers real-time insight into cloud capacity and performance to help better test, scale, and optimize cloud application delivery.
"Blitz.io is committed to working with best-in-class solutions to help our customers meet the new challenges of rolling out applications in a dynamic cloud infrastructure," said Tamer Abbas, Blitz.io's head of business development. "Combining Blitz.io's outside-in metrics such as response times, rates and number of users, with CopperEgg's inside-out metrics such as CPU, Disk I/O and memory utilization, enables end-to-end visibility into your app or your website performance."
Connecting CopperEgg's real-time system performance measurements to the Blitz.io native interface via the CopperEgg API enables users to correlate Application Performance Management (APM) metrics with system capacity and performance statistics on the same graph. This allows application developers and DevOps engineers to immediately see the effect of a code or system change within seconds of that change, creating a much tighter and higher fidelity testing loop.
"Integration between Blitz.io and CopperEgg not only delivers instant system performance and capacity feedback to customers, it also demonstrates the power and ease-of-use of the CopperEgg API," said Mike Raab, V.P. Business Development at CopperEgg. "Integration with Blitz.io followed the CopperEgg mantra of simple, smart, and fast. We look forward to working with Blitz.io in taking APM for DevOps to the next level."
For more information about the partnership visit: http://copperegg.com/do-you-have-the-right-vertical-scale-for-your-app.
About Blitz.io
Blitz.io is a simple yet powerful cloud-based service that enables developers creating apps, websites or cloud services to immediately and cost-effectively test the performance of their solutions under real-world conditions. Either on its own or as an integrated part of its large ecosystem of partners, Blitz.io helps application and website developers throughout the DevOps lifecycle with continuous monitoring and performance testing with no scripting required. Blitz.io supports APIs for development languages such as Ruby, Java, Maven, Node.js, Python, Perl, PHP and more. To learn more, visit, http://blitz.io/ or follow us on Twitter @blitz_io
About CopperEgg
CopperEgg next-generation cloud monitoring provides simple, smart, and fast insight into the performance, quality, and availability of servers, applications and services deployed on cloud, virtual and physical infrastructures. Our SaaS-based, real-time cloud monitoring and cloud analytics deliver immediate intelligence into critical cloud performance problems, correlated visibility into developing trends, and split-second decision support for organizations of all sizes. CopperEgg products are simple to try, install, use, and grow. CopperEgg is backed by Silverton Partners and based in Austin, Texas.
For more information, visit: http://copperegg.com, as well as on Twitter: @CopperEgg. You can also read their blog: http://copperegg.com/category/blog/.
Add to Digg Bookmark with del.icio.us Add to Newsvine
For more information contact:
Jen Cadmus for CopperEgg
[email protected]
512-934-8350

Sailaja Tennati for Blitz.io
[email protected]
770-432-3225


Copyright @ Marketwire
Page: 1
Related Keywords:
Cloud Monitoring, Cloud Computing, IT Management, Web performance, Applications,Internet,Business Issues,Cloud Computing,Internet Server Applications,IT Management,infrastructure,Cloud infrastructure,Management,Marketwire,Internet Technology,Business,
---