Bitdefender Releases Tool to Eradicate Flamer Espionage Weapon
World's Most Sophisticated Cyber Espionage Tool Can Now Be Removed in Seconds
(May 29, 2012)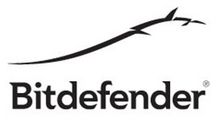 BUCHAREST, ROMANIA -- (Marketwire) -- 05/29/12 -- Bitdefender, the leading global antivirus company, has released a tool to find and remove the most complex, dangerous spy tool yet discovered, the newly discovered Flamer attack toolkit.
Flamer, also known as Skywiper, can steal data, copy passwords, record voice conversations, create screen captures, and even probe bluetooth devices near the infected computer. The toolkit, which is thought to have spawned past espionage tools such as Stuxnet and Duqu, can spread through local networks or on removable drives such as USB sticks.
"Flamer is the scariest cyber espionage tool we've yet seen. It goes places where other spyware doesn't go, retrieves information others don't retrieve, and ensures the infected computer has no privacy whatsoever," said Catalin Cosoi, Bitdefender's Chief Security Researcher. "Luckily, the Bitdefender removal tool makes it easy to eliminate from your computer."
Flamer is not a single spy tool as such, but rather an entire toolbox at the command of attackers. In file size, it is the biggest attack tool yet. The sheer size of it means researchers will likely still be analyzing Flamer for weeks to discover all of its functions.
To determine whether your computer is infected with Flamer, download the Bitdefender removal tool at:
http://labs.bitdefender.com/2012/05/cyber-espionage-reaches-new-levels-with-flamer/
About Bitdefender®
Bitdefender is the creator of one of the world's fastest and most effective lines of internationally certified internet security software. Since 2001, the company has been an industry pioneer, introducing and developing award-winning protection. Today, Bitdefender technology secures the digital experience of around 400 million home and corporate users across the globe.
Recently, the company won a range of key independent recommendations in the US, UK and across Europe, including ConsumerSearch, Stiftung Warentest and Taenk. Bitdefender antivirus technology has also finished top in leading industry tests from both AV Test and AV-Comparatives. More information about Bitdefender's antivirus products is available from the company's security solutions press room. Additionally, Bitdefender publishes Malware City providing the latest updates on security threats and helping users stay informed in the everyday battle against malware.
Contact:
Vitor Souza
E-mail: [email protected]
Telephone: 415-905-4033


Copyright @ Marketwire
Page: 1
Related Keywords:
malware, antivirus, security solutions, security testing, Marketwire, , Communications Technology, Other,
---