Bitdefender Beta Tests Parental Control Standalone That Aids Parent-Child Communication
Help Test the Standalone That Protects Kids, Eases Parental Concerns
(June 11, 2012)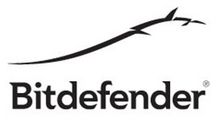 BUCHAREST, ROMANIA -- (Marketwire) -- 06/11/12 -- Bitdefender®, the award-winning provider of innovative antivirus solutions, has launched a public beta test of a novel parental control system aimed at increasing open communication between parents and kids.
Bitdefender Parental Control, open to public beta testing on June 11th, allows parents to protect their children from online dangers by simply checking up on their mobile phone or any other Internet-connected device. With GPS tracking, parents know where their children are so they can protect them from real-world threats.
The Facebook monitoring feature identifies kids' profiles, allowing parents to monitor their social accounts without necessarily being on their friends' list. Extensive reports outline their children's friends, comments, posts, photos, and their main interests.
"Parental Control Standalone is loaded with features that help parents manage the dangers their kids are exposed to in the online environment," said Mihaela Masdrag, Product Manager at Bitdefender. "Most importantly, Bitdefender's parental control software monitors instead of blocks online content, promoting honest communication between parents and kids."
To this end, children have to allow the social media app when they enter into their account, but parents are also alerted when children uninstall access. "Honest communication is key to keeping children safe online and Bitdefender Parental Control facilitates that conversation, while leveraging proven technology to monitor for dangers and inappropriate content," Masdrag said.
Bitdefender Parental Control Standalone also gives beta testers the opportunity to try the online, user-friendly interface, which can be accessed from any Internet-connected device.
Bitdefender Standalone Parental Control module is available for free beta testing at: http://www.bitdefender.com/media/html/parental-control/
About Bitdefender®
Bitdefender is the creator of one of the world's fastest and most effective lines of internationally certified internet security software. Since 2001, the company has been an industry pioneer, introducing and developing award-winning protection. Today, Bitdefender technology secures the digital experience of around 400 million home and corporate users across the globe.
Recently, the company won a range of key independent recommendations in the US, UK and across Europe, including ConsumerSearch, Stiftung Warentest and Taenk. Bitdefender antivirus technology has also finished top in leading industry tests from both AV Test and AV-Comparatives. More information about Bitdefender's antivirus products is available from the company's security solutions press room. Additionally, Bitdefender publishes the HOTforSecurity blog, a sizzling blend of steamy computer security stories and stimulating visuals that spotlights the seedy underworld of internet fraud, scams, malicious software -- and gossip.
Contact
Kim Gengler
HORN. on behalf of Bitdefender
kim.gengler@horngroup.com
415-905-4045


Copyright @ Marketwire
Page: 1
Related Keywords:
malware, antivirus, security solutions, security testing, Marketwire, Lifestyle, Communications Technology, Internet Technology, Internet, Children, Parents, Other,
---