Big Screen Entertainment Group, a Sales and Distribution Company, Wraps Up Cannes Film Market 2012 -- Announces New Theatrical Division
(May 24, 2012)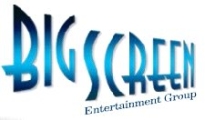 CANNES, FRANCE -- (Marketwire) -- 05/24/12 -- Big Screen Entertainment Group (PINKSHEETS: BSEG) brought a number of new completed feature films to the Cannes 2012 film market. The titles include, SUCKER, which is an in-house production produced by the company's CEO Kimberley Kates, Stephen Eckelberry and directed by Michael Manasseri, as well as pick up titles including HIDDEN AFFAIRS, SINGULARITY PRINCIPLE, DEAD STOP and seven other titles currently in the library.
BSEG also picked up an exciting and stylish brand new police murder thriller titled ANGELS which is written and directed by Thai director, Wych Kaosayananda (aka "KAOS"). Kaos previously directed BALLISTIC: ECKS VS SEVER which starred Antonio Banderas and Lucy Liu and was distributed by Warner Brothers in the US.
During the 7 days of the Cannes Film Market BSEG met with over 50 international distributors and concluded a few deals on their completed films. "We had a very good reaction to our varied slate of features and I am confident that there will be some additional deals concluded before the summer months set in," commented Head of International Sales Executive, Lars Bjorck.
Big Screen Entertainment is launching a new division with Lars Bjorck at the helm. 'We are picking up new, bigger budget, theatrical projects in the pre-sales business which Lars has 30 years of experience in managing. These are progressive, exciting times for Big Screen," added BSEG CEO, Kimberley Kates.
BSEG will be representing feature film projects which will have theatrical potential worldwide.
"The market is very competitive in the theatrical arena and for the future growth of BSEG, we must get into co-producing and representing star driven feature films that will play in cinemas worldwide. We currently have a fantastic film in negotiations with big star names to be announced shortly," added Lars.
ABOUT BSEG:
Big Screen Entertainment Group (PINKSHEETS: BSEG) is a full service entertainment company designed to develop, produce, purchase, exhibit and distribute products in all media formats. BSEG distributes numerous films in their library both internationally and domestically with their own label and numerous PPV/VOD, iTunes, Xbox and other VOD platforms.
Forward-Looking Statements:
A number of statements contained in this press release are forward-looking statements that are made pursuant to the safe harbor provisions of the Private Securities Litigation Act of 1995. These forward-looking statements involve a number of risks and uncertainties, including timely development, and market acceptance of products and technologies, competitive market conditions, successful integration of acquisitions and the ability to secure additional sources of financing. When used in this press release, words such as "could," "plan," "estimate," "expect," "intend," "may," "potential," "should," and similar expressions are forward-looking statements.
Add to Digg Bookmark with del.icio.us Add to Newsvine
Copyright @ Marketwire
Page: 1
Related Keywords:
Big Screen Entertainment Group, Movies & Music, France, Marketwire, , Film, Games, Game Technology, Business, Entertainment, Other,
---