Big Screen Entertainment Group, a Production and Distribution Company, Attends 2012 Cannes Film Market With New Line Up of Films for International Sales
(May 16, 2012)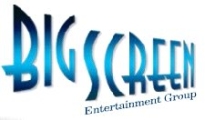 CANNES, FRANCE -- (Marketwire) -- 05/16/12 -- Big Screen Entertainment Group (PINKSHEETS: BSEG) is currently attending the 2012 Cannes Film Market with a slate of twelve feature films for international sales. Big Screen's sales team is headed up by Lars Bjorck, a 30 year veteran in international film sales and pre-sales.
Big Screen recently acquired the exciting new film, "ANGELS," by director Wych Kaosayananda ("Ballistic: Ecks vs. Sever") for international sales. The action/crime thriller stars Dustin Nguyen ("21 Jump Street," "V.I.P.") and Gary Daniels ("The Expendables," "Game of Death").
"ANGELS" follows the story of two best friends, Peter and Johnny, who served together in a Special Ops unit. They reunite years later when the body of Johnny's beautiful daughter, Angel, is discovered floating in a river. Stylistically shot in Bangkok, the film boasts tremendous production value, top-notch action sequences and a suspenseful, riveting story.
"We're very pleased with the response 'ANGELS' has been receiving at the market after the first day of sales," stated BSEG's Head of International Sales, Lars Bjorck.
"ANGELS'" trailer can be found here:
Big Screen's Cannes Offices are located at 3 Square Merime above Le Porto Restaurant, directly across from the Palais Convention Center in the heart of Cannes.
ABOUT BSEG:
Big Screen Entertainment Group (PINKSHEETS: BSEG) is a full service entertainment company designed to develop, produce, purchase, exhibit and distribute products in all media formats, including motion pictures, television and video games. BSEG distributes numerous films in their library both internationally and domestically with their own label and numerous PPV/VOD, ITunes, Xbox and other digital formats.
Forward-Looking Statements:
A number of statements contained in this press release are forward-looking statements that are made pursuant to the safe harbor provisions of the Private Securities Litigation Act of 1995. These forward-looking statements involve a number of risks and uncertainties, including timely development, and market acceptance of products and technologies, competitive market conditions, successful integration of acquisitions and the ability to secure additional sources of financing. When used in this press release, words such as "could," "plan," "estimate," "expect," "intend," "may," "potential," "should," and similar expressions are forward-looking statements.
Add to Digg Bookmark with del.icio.us Add to Newsvine
Copyright @ Marketwire
Page: 1
Related Keywords:
Big Screen Entertainment Group, Gaming,Movies & Music,Game Consoles,France,Marketwire, ,Film,Television,Games,Game Technology,Entertainment,Other,
---