Big Screen Entertainment Group Acquires Sales and Distribution Rights for New Film: Suspense/Thriller "DEAD STOP"
(April 25, 2012)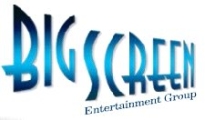 BEVERLY HILLS, CA -- (Marketwire) -- 04/25/12 -- Big Screen Entertainment Group (PINKSHEETS: BSEG) is pleased to announce the acquisition of foreign sales rights for "DEAD STOP," an exciting, suspenseful thriller from filmmakers who've worked on "THE HUNGER GAMES," "ALICE IN WONDERLAND," and "SAW III, IV, V & VI."
"DEAD STOP" is about a group of teenagers who set out on a ski trip only to have their vacation thwarted when their van breaks down in the middle of the California desert.
One by one, the teenagers mysteriously disappear. With limited water and food supplies, they must make a choice to stay in the van or take their chances going out into the desert to look for help.
"We're extremely excited to share 'DEAD STOP' with audiences everywhere. This project has been a labor of love from the beginning and Kimberley Kates and the rest of the team at BSEG are exactly the kind of passionate, energetic sales team that we strive to collaborate with," said director/producer Jonas Stolpe.
"DEAD STOP" was produced by Sam Hurwitz and Jonas Stolpe, directed by Stolpe.
"With Sam and Jonas' experience on big budget films, we are thrilled about this new movie and the nail-biting suspense they have created," stated BSEG CEO Kimberley Kates.
Sales for "DEAD STOP" will commence at the Cannes Film Market May 16th, which attracts buyers from all over the world. BSEG executives are pleased to be attending this prestigious market.
"DEAD STOP" Trailer:
ABOUT BIG SCREEN:
Big Screen Entertainment Group (BSEG) is a media conglomerate with divisions in film, television, music and video games. BSEG's films have premiered at the world's most prestigious independent film festivals, played at the country's largest theatrical chains and can be found in America's top retail outlets.
Forward-Looking Statements:
A number of statements contained in this press release are forward-looking statements that are made pursuant to the safe harbor provisions of the Private Securities Litigation Act of 1995. These forward-looking statements involve a number of risks and uncertainties, including timely development, and market acceptance of products and technologies, competitive market conditions, successful integration of acquisitions and the ability to secure additional sources of financing. When used in this press release, words such as "could," "plan," "may," "potential," "should," and similar expressions are forward-looking statements.
Add to Digg Bookmark with del.icio.us Add to Newsvine
Copyright @ Marketwire
Page: 1
Related Keywords:
Big Screen Entertainment Group, Gaming, Movies & Music, Movies by Genre, Marketwire, , Film, Television, Music, Games, Game Technology, Entertainment,
---