Big Screen Entertainment Group (BSEG.PK) Announces New Advisory Board
(December 08, 2011)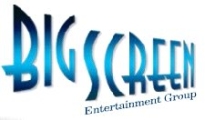 BEVERLY HILLS, CA -- (Marketwire) -- 12/08/11 -- Big Screen Entertainment Group (PINKSHEETS: BSEG) is assembling an advisory board of financial professionals to look at all aspects of the company (BSEG) that will maximize shareholder value.
The advisory board will exam strategic alliances, share buyback, and the possible hiring of an investor relations firm to handle the promotion and branding of the company to investors and help bring even more validity to the stock.
The advisory board will consist of Jim Jacob, and several other top business and financial professionals that the company is currently in talks with to join Mr. Jacob on the board.
About Jim Jacob:
Jim Jacob was born in New York City and raised in the Chicago area.
He graduated from the University of Missouri in 1970 with a Business Degree and a Major in Marketing.
Mr. Jacob was a securities analyst from 1970-1973 with an investment banking firm.
In 1973, Mr. Jacob was brought in to run 'Block Travel' a subsidiary of H&R Block. In 1976, Mr. Jacob purchased 'Block Travel' from H&R Block and expanded the operation. In 1986, he sold the business to the Carlson companies from Minneapolis.
Since 1986, Jim has been a private investor specializing in micro-cap companies. He looks forward to working with Big Screen Management in advising the company to expand its business and increase shareholder value.
The Advisory Board will meet with Management once or twice per quarter to go over all aspects of the Company's business.
IN OTHER BSEG NEWS:
Big Screen Entertainment Group is current on financials and other filings with the OTC Markets.
The American Film Market proved to be a very successful market for the company. Sales are underway with various territories on the company's new film SUCKER as well as numerous other movies in the Big Screen line-up which can be found here:
http://films.bigscreenent.com/
ABOUT BIG SCREEN ENTERTAINMENT GROUP:
Big Screen Entertainment Group is a media conglomerate specializing in film, distribution, sales, television, music and video games. BSEG's films have premiered at the world's most prestigious independent film festivals, played at the country's largest theatrical chains and can be found in America's top retail outlets.
Forward-Looking Statements:
A number of statements contained in this press release are forward-looking statements that are made pursuant to the safe harbor provisions of the Private Securities Litigation Act of 1995. These forward-looking statements involve a number of risks and uncertainties, including timely development, and market acceptance of products and technologies, competitive market conditions, successful integration of acquisitions and the ability to secure additional sources of financing. When used in this press release, words such as "could," "plan," "estimate," "expect," "intend," "may," "potential," "should," and similar expressions are forward-looking statements.
Add to Digg Bookmark with del.icio.us Add to Newsvine
Copyright @ Marketwire
Page: 1
Related Keywords:
Big Screen Entertainment Group, Gaming,Movies & Music,Movies by Genre,Marketwire, ,Financial,Film,Television,Music,Games,Game Technology,Business,Entertainment,Other,
---