Big Air Studios and Milyoni Launch "Social Cinema Series" With Exclusive Live Chat on Facebook for Archie's Final Project
First Celebrity Hosted Live Facebook Movie Screening
(December 13, 2011)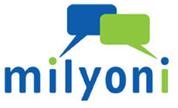 PLEASANTON, CA -- (Marketwire) -- 12/13/11 -- Milyoni, the leader in F-commerce, and Big Air Studios, a motion picture production, acquisition and distribution company, are bringing David Lee Miller's award-winning film Archie's Final Project to Facebook. This first ever celebrity-hosted Facebook film screening and live chat will be hosted by YouTube sensation, Shane Dawson. Dawson has championed the film since its Los Angeles premiere this past September, drawing his fans in droves to local theaters and selling out the entire opening weekend. The live social stream includes an exclusive opportunity for viewers to chat with Shane and each other during the film. The poignant teen film, which has been called 'The Most Important Film of the Year' and a 'Catcher in the Rye' for the YouTube generation, will be broadcast live on Facebook on Sunday, December 18 at 6 p.m. PST at http://www.facebook.com/ArchiesFinalProject.
After winning over 20 film festival awards and garnering some 20,000 Facebook fans, Big Air Studios is bringing the film to a global audience. Archie's Final Project is the first of many films that will be streamed on Facebook as part of Big Air Studio's "Social Cinema Series," which will screen Big Air films on Facebook. Eschewing the notion that festival-style Q&A's with film talent are only for an audience of film execs and industry insiders, Big Air seeks to enrich the fan experience through unparalleled access. Using Milyoni's Social Live technology, Facebook users around the world can view the live broadcast, chat with the stars, comment, share and tag favorite clips all within the movie's Facebook fan page.
The screening, hosted by Power Balance (www.powerbalance.com), creators of the Performance Technology silicone wristband, offers viewers the opportunity to "pay it forward." For every fan's purchase of Power Balance merchandise, one dollar will be donated to teen suicide hotline and advocacy group, Teen Line. Power Balance, founded on the concept of delivering products to market that enhance and improve people's lives, is utilizing its vast network of influencers, which includes some of the most recognized names in professional sports, to get the word out about Archie's Final Project and the important message that it has for today's generation of young people.
"Milyoni was developed to take entertainment experiences to the next level," said John Corpus, founder and CEO, Milyoni. "By bringing the inherently social features of Facebook and our technology to forward-thinking studios like Big Air, we're able to offer a shared social experience to a wider audience. Archie's Final Project, which explores the increasing connection between youth and online media, and encourages a dialogue about important issues, is a natural fit."
Archie's Final Project's growth has been fueled by a powerful social media campaign on Twitter and Facebook for its theatrical release earlier this year. A popular internet meme known as iAmAnArchie was led by the film's star Gabriel Sunday and YouTube's Shane Dawson, encouraging teens to look for options as they deal with daily struggles. Milyoni's social platform will allow those same fans to connect via Facebook and share the movie experience with friends and family, as well as link to key resources assisting teens in need.
"Big Air Studios' commitment to bringing powerful independent films to the broader market is accelerated through the release of Archie's Final Project on Facebook," said Michael Arrieta, CEO of Big Air Studios. "The platform provides the perfect setting to reach the movie's key audience, which is today's youth, precisely where they hang out. We're proud to be a part of this film and what it represents."
ABOUT MILYONI
Based in the San Francisco Bay Area, Milyoni, Inc. is the leader in F-commerce. The company's technology provides entertainment and lifestyle companies with a way to connect and engage with Facebook fans, and turn them into customers. Whether it's watching a live concert, movie or sporting event or shopping your favorite brands, Milyoni enables companies to monetize fans pages through a unique level of engagement and a shared, social experience. Milyoni's services reach over 150 million fans from industry leading customers, including Universal Pictures, Lionsgate, Ridgeline Entertainment, Austin City Limits Live, Turner Broadcasting, University of Oklahoma and The NBA to bring a variety of digital content and physical goods to fans on Facebook. For more information, visit www.milyoni.com.
ABOUT BIG AIR STUDIOS
Big Air Studios is a motion picture production, acquisition and distribution company focused on providing genre-targeted, high-quality entertainment to consumers anywhere, anytime. The company is delivering mainstream and independent films to the rapidly growing, digital-savvy media consumer via all platforms and business models. Founded in 2010, the company's management includes film industry veterans with expertise in production, distribution, marketing and new media. Big Air has formed partnerships with the world's leading entertainment, technology, retail and digital content to distribute filmed entertainment to over 150 million consumers worldwide. For more information, visit www.bigairstudios.com.
Facebook® is a registered trademark of Facebook Inc.
PR Contact:
Sylvie Tongco for Milyoni
Email Contact
415-593-1400

Jessica Childress for Big Air Studios
Email Contact
310-310-2616

Jason Damata for Power Balance
Email Contact
917-279-8706


Copyright @ Marketwire
Page: 1
Related Keywords:
movie, independent film, live streaming, VOD, teen suicide, f-commerce, Facebook, movie on demand, Family, Internet, Teens, Family, Movies & Music, Web, Movies by Genre, Family, Social Media, Broadcast, Management, Streaming, Digital, Internet/Web, Camera/Film, Prosumer/Consumer, Business, Internet, Social Media, VOD, Marketing, Broadcast Technology, Internet Media, Broadcast, DTV, Social Media, Marketwire, Inc., , Sports, Theaters, Film, Lifestyle, Internet Technology, Business, Entertainment, Internet, Sports, Basketball, Family, Teens, Other,
---