BidSync Launches ProcurePointe(TM), a Fully Integrated and Comprehensive Purchase-to-Pay SaaS Solution
BidSync Helps State and Local Governments Seamlessly Manage the E-Procurement/Purchasing Cycle via a Single SaaS-Deployed Solution
(February 23, 2012)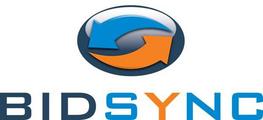 AMERICAN FORK, UT -- (Marketwire) -- 02/23/12 -- BidSync, a national leader in government e-procurement and e-sourcing software, today announced the release of BidSync ProcurePointe™, a complete integrated purchase-to-pay solution. BidSync ProcurePointe™ is a first-of-its kind solution, specifically designed for city, county and state government agencies to seamlessly manage all their purchasing needs in a single, comprehensive solution deployed in Software-as-a-Service (SaaS) environment.
BidSync ProcurePointe™ provides complete e-procurement management in a system designed to effectively control all procurement spending, while offering instant visibility into tax-dollar spending as it occurs. BidSync ProcurePointe™ easily leverages user roles within an agency to ensure that only authorized individuals have access to the system.
"BidSync's trusted experience in the e-procurement industry is leveraged in all the functionality present in BidSync ProcurePointe™. BidSync offers a very intelligent and fully integrated SaaS solution that allows government entities to completely manage their entire purchasing cycle needs -- from sourcing to receiving," said Sabrina Stover, CEO at BidSync. "For any government agency looking to better manage their entire procurement process, BidSync ProcurePointe™ handles the complex demands of audit trails, transparency, increased spend visibility while maintaining a secure data structure with ease and efficiency."
BidSync ProcurePointe™ provides for the following:
Requisitioning: Requisitions become as easy as completing an order online.
Approval Management: BidSync ProcurePointe™ simplifies and incorporates all types and levels of approval processes.
Purchase Orders: Once a requisition has passed the approval process, it is automatically converted into as many Purchase Orders as necessary.
Budgeting: Gain real-time visibility of budgets and amounts remaining with a dashboard view.
Receiving & Inventory: Easily track and know where the assets are stored. And by combining receiving with invoicing users receive a full 2-way or 3-way matching to ensure they are only paying for what has been received.
Invoicing: Accounts payables can automate all the steps in invoice processing from invoice entry and exception processing to invoice approval and accrual reports.
Reporting and Dashboards: With real-time graphical views, BidSync ProcurePointe™ Executive Dashboards provide critical insights to spending management performance, vendor performance, liquidity and more.
About BidSync
BidSync connects a vast network of vendors and suppliers to government agencies and organizations in need of products and services with BidSync eProcure™, BidSync Builder™, BidSync ProcurePointe™, BidSync Links™, and BidSync Links PLUS™ bid notification services.
As a leader in the e-procurement industry, BidSync provides solutions to more than 1,000 active agencies and more than 700,000 vendors nationwide. The BidSync suite of solutions have been built around ensuring increased efficiency and spend management for the agencies it serves by automating, consolidating, and centralizing procurement information and processes. Learn more about BidSync at: http://www.bidsync.com or call 800.990.9339.
Add to Digg Bookmark with del.icio.us Add to Newsvine
Company Contact
Bray Brockbank
BidSync
801-765-9245
Email Contact

Media Contact
Tim Rush
Springboard 5
801-208-1100
Email Contact


Copyright @ Marketwire
Page: 1
Related Keywords:
Government Bids, RFP, Government Contracts, e-Procurement, procurement, construction, IT, P2P, SaaS , Marketwire, ,
---