BidSync Announces Three New Executive Hires
New Additions to BidSync Executive Team to Further Fuel Stellar Growth and Industry Leadership
(December 22, 2011)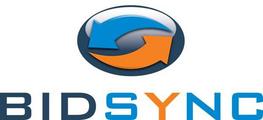 AMERICAN FORK, UT -- (Marketwire) -- 12/22/11 -- BidSync, a national leader in government e-procurement, e-sourcing software and bid notifications, today announced it is expanding its team of core executives. This team of seasoned industry veterans includes: Jon Moody as vice president of eProcure sales, Bray Brockbank as vice president of marketing and James Edwards as director of information technology.
BidSync has experienced a tremendous amount of growth in all operational areas and has substantially increased its market position share and visibility during 2011. As part of the recognition associated with that growth BidSync has received national accolades for strength and innovation, as shown by being ranked 795 on the Inc. 500/5000 list. BidSync was also named the 19th fastest growing company in Utah by the MWCN, top 10 on the UV50 Fastest-Growing Companies list and Sabrina Stover was named a finalist in the national Stevie Awards for Women in Business. The new hires were brought into BidSync in the wake of rapid expansion and new product releases planned for 2012. They will continue the dedicated support of the company's growing customer foundation and the need to manage the forward progress of the company.
"With these new appointments, we are continuing on our growth path by expanding our capabilities and talents across key disciplines within the organization. Our planning and vision ensures we effectively take advantage of the enormous opportunities that lie ahead of us," said Sabrina Stover, CEO of BidSync. "These new hires will allow us to even better support our government agency customers and business provider clients using our ever-increasing family of industry-leading electronic procurement and bid notification solutions."
Jon Moody
Moody joined BidSync in December 2011. Prior to BidSync, Moody was the Greater Southeast area sales executive for Microsoft, managing the largest single sales area in the U.S. at Microsoft. While at Microsoft, Moody grew his business each year over 20 percent and won numerous awards for customer satisfaction and management excellence over a period of three years. Prior to Microsoft, he worked for IBM for more than 10 years in a number of roles including regional executive, business development executive, inside sales management, operations management, and a variety of other sales roles. Moody has a Bachelor of Arts from the University of Texas at Arlington with concentrations in Business and Mathematics.
Bray Brockbank
Brockbank brings to BidSync nearly 20 years of experience in technology marketing, product management, sales, and business development, as well as an in-depth knowledge of cloud or SaaS-based technology solutions. Most recently, Brockbank led the cloud marketing efforts for Microsoft in the U.S. Brockbank has led innovative and successful marketing efforts for small, mid-size, and large enterprises and has been broadly published on marketing technologies. Brockbank holds a Bachelor of Science in Business Management from UVU.
James Edwards
Edwards brings 18 years' experience in the IT industry as a technology evangelist and technology professional. He carries multiple certifications in the fields of security, virtualization and networking. Prior to BidSync, Edwards was with Canon Business Solutions in their IT department, where he served as a trusted technical advisor to many customers. He has experience with both small business ( < 100 employees) and large companies ( > 1000 employees) with various IT technology needs. At Consonus he was the operations manager in charge of maintaining 99.999 percent uptime for 3 large datacenter networks and the Consonus cloud infrastructure.
About BidSync
BidSync is a proven industry leader in providing electronic procurement solutions for government agencies and bid notification solutions for businesses. The company delivers its solution suite through an easy-to-use, software as a service (SaaS) environment, which includes BidSync eProcure™, BidSync Builder™ and BidSync Links PLUS™.
The BidSync suite of solutions has been built around ensuring increased efficiency and spend-management for the government agencies it serves by automating, consolidating, and centralizing procurement information and processes. Additionally, for businesses, BidSync delivers critical market intelligence regarding what bids, RFPs and government contracts are available from government agencies including cities, counties, states, school districts, universities and others. The BidSync Links PLUS™ team of researchers and proprietary bid search software matches subscribers with more than 80,000 bids each month with daily bid reports tailored to subscribers' products and services.
For more information about BidSync, visit www.bidsync.com or call 1-800-990-9339.
Add to Digg Bookmark with del.icio.us Add to Newsvine
Media Contact for BidSync
Tim Rush
Springboard5
801-208-1100
Email Contact
www.springboard5.com


Copyright @ Marketwire
Page: 1
Related Keywords:
Government, procurement, bid, business development, BidSync, sales, bid management, SaaS software , Sales,Marketing,Sales & Marketing,Security,Networking,Business Issues,Management,Sales,CEO/CFO,Sales,USA,Marketwire, Inc., ,IT (Information Technology),Networking,Mathematics,Computer Science,Business,Science,Family,Other,Women,
---