Biamp Systems Receives EN 54-16 Product Certification for Vocia(R) Small Amplifiers
Certification Underscores Biamp's Commitment to the Highest Standards of Quality
(December 14, 2011)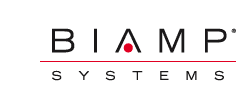 BEAVERTON, OR -- (Marketwire) -- 12/14/11 -- Biamp Systems, a leading provider of innovative, networked media systems, today announced that the four new small amplifiers in its Vocia networked public address and voice evacuation system product family have earned EN 54-16 certification. With this certification, the Vocia small amplifiers meet relevant government specifications for life safety paging and voice evacuation systems throughout the European Union.
EN 54-16 is issued for individual components within an emergency system and is one of the most stringent voice evacuation and fire alarm standards in the world. With this new certification, all EN 54-16 required components of a Vocia life safety system are fully certified. Vocia originally received EN 54-16 certification shortly after being introduced in 2010. Each new subsequent Vocia product has also earned EN 54-16 voice evacuation safety standard approval.
"The Vocia small amplifiers are vital to distributors and consultants who require a truly decentralized, networked paging system that works within spaces of all sizes," said Graeme Harrison, Vice President of International Sales, Biamp Systems. "With this new certification, our partners can install a Vocia system of any size with the full confidence knowing that the system will meet EN 54-16 standards. This certification underscores our commitment to innovation and high-quality manufacturing, and providing our customers with products that meet the most current safety standards."
The Vocia small amplifiers are ideal for projects that require less power per amplifier channel and that require local analog inputs. Vocia's decentralized, networked architecture gives organizations a critical paging and life safety solution that is flexible enough to fit many project requirements, is less costly to install and maintain, prevents processing bottlenecks and has the highest reliability.
For more information on Vocia small amplifiers, visit www.biamp.com/vocia
About Biamp Systems
Biamp Systems is a leading provider of innovative, networked media systems that power the world's most sophisticated audio/video installations. The company is recognized worldwide for delivering high-quality products and backing each product with a commitment to exceptional customer service.
The award-winning Biamp product suite includes the Tesira® media system for digital audio networking, Audia® Digital Audio Platform, Nexia® digital signal processors, Sona™ AEC algorithm and Vocia® critical paging and life safety system. Each has its own specific feature set that can be customized and integrated in a wide range of applications, including corporate boardrooms, conference centers, performing arts venues, courtrooms, hospitals, transportation hubs, campuses and multi-building facilities.
Founded in 1976, Biamp is headquartered in Beaverton, Oregon, USA, with additional engineering operations in Brisbane, Australia. For more information on Biamp, please visit www.biamp.com.
Media Contact:
Karl Pawlewicz
The Horn Group
+1.646.202.9778
[email protected]


Copyright @ Marketwire
Page: 1
Related Keywords:
Biamp Systems, Manufacturing, Sales, Applications, Manufacturing/Production, Manufacturing, Sales & Marketing, Networking, Business Issues, Sales, Sales, USA, Australia, Marketwire, , AEC Attendees, Family,
---