Beyond Sprawl - Rethinking the Southwestern Economy, a New Series Analyzing the Housing Boom, Bust and Future -- Nov. 28-Dec. 2
(November 18, 2011)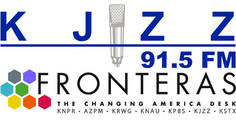 PHOENIX, AZ -- (Marketwire) -- 11/18/11 -- Fronteras: the Changing America Desk reporters are visiting communities across the Southwest to gauge what life is like in a post economic housing boom. It's part of an all-new series called Beyond Sprawl - Rethinking the Southwestern Economy, Nov. 28-Dec. 2, on listener-supported KJZZ 91.5.
Single-family home construction has been one of the most powerful engines of economic growth for the Southwest since World War II. The current economic recession, however, has decimated the housing industry and some economists suggest it may never rebound. There are also significant demographic changes, which could possibly change the face of our suburbs forever. If growth does return, it may look very different than it has in the past.
Beyond Sprawl will examine Zombie subdivisions -- half-built housing developments in the suburbs -- and what communities are doing to manage them for the future, as well as life in new, co-housing developments that are trying to accommodate the changing demographics of 21st century communities. The series will also look at urban movements to create "live, work and play" communities, the impact of foreign investors who are taking advantage of historically low housing prices and how southwestern cities are trying to transition their weakening construction industry into more promising high-tech industries.
Residents of the Southwest are welcome to share stories about ways in which the housing economy has affected their lives by contacting Public Insight Journalist Nick Blumberg at (480) 774-8231 or nblumberg@rioradio.org.
Arizona residents can participate in a Beyond Sprawl Town Hall on Dec. 20, 7-9 p.m. at Rio Salado College's Conference Center in Tempe. Please contact Kelley Simpson at (480) 774-8455 or ksimpson@rioradio.org to reserve seats.
Media outlets are welcome to share stories and facts from the series with their audiences. To preview the series or to schedule interviews with KJZZ, please contact Mark Moran at (480) 774-8230 or mmoran@rioradio.org.
KJZZ 91.5 is a listener-supported public radio station that is licensed to the Maricopa Community College District. It is as a community service of Rio Salado College's Division of Public Service, which also includes KBAQ 89.5, Sun Sounds of Arizona and MCTV. KJZZ features a mix of local and NPR news, entertainment, jazz and blues -- serving more than 306,000 weekly listeners.
KJZZ's Fronteras: the Changing America Desk is part of an unprecedented collaboration among seven public radio stations, led by a partnership between KJZZ and KPBS in San Diego and funded by the Corporation for Public Broadcasting. KJZZ's Fronteras: the Changing America Desk serves nearly one million public radio listeners in the Southwest. It is one of seven new Local Journalism Centers funded by the CPB to provide innovative approaches to newsgathering and distribution. For more http://www.fronterasdesk.org/
CONTACT:
Annette Flores
KJZZ Public Relations Coordinator
(480) 774-8459
aflores@rioradio.org


Copyright @ Marketwire
Page: 1
Related Keywords:
KJZZ 91.5, Marketwire, , Entertainment,
---